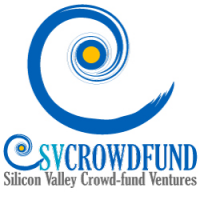 San Francisco, CA (PRWEB) April 04, 2013
Leaders of the Venture Capital and Crowdfunding industry gather today at the SV Crowdfund Conference in honor of the anniversary of President Obama signing the JOBS Act into law; leading to the largest changes in securities laws since the 1930s. Silicon Valley Crowdfund provides the participants with the unique opportunity to discuss current state of the industry, to learn from experts in venture capital, business angel and Crowdfunding fields, as well as to network and find new partnerships.
The conference program will be emceed by Howard Leonhardt on behalf of Startup California and includes keynote speeches delivered by Timothy Draper and Douglas Ellenoff. Panels will feature experts from across the Crowdfunding industry such as Jeffrey Henderson from InvestedIn and Joy Schoffler of Leverage PR. There will also be expert round-tables, a startup workshop and a pitch competition.
"CrowdFund Beat's mission is to be THE resource for news and information in the Crowdfunding industry. As such we wanted to host an event that would bring together the industry's leaders. Upon reviewing the speaker and attendee list, I feel we have met our goal," says conference organizer and Founder of CrowdFund Beat, Sydney Armani.
The conference will allow for participants to discuss the current state of the Crowdfunding industry, network and connect new partnerships. Participants will be able to hear panelists representing Crowdfunding platforms across the United States, Europe, and Latin America, along with experts from a variety of disciplines within the Crowdfunding industry as well as entrepreneurs who have launched successful Crowdfunding campaigns.
"There is a good deal of confusion about Crowdfunding and the changes the JOBS Act will make to securities laws in general," says Joy Schoffler, CfPA Executive Committee board member and Principal of Leverage PR, a Public Relations firm specializing in serving financial services companies. "How to market and get the word out about your campaign is an area that may lead into gray areas if they are not careful. Conferences like SV Crowdfund are critical for not only entrepreneurs but also members of the investment community interested in learning more about changes to the securities laws."
About Silicon Valley Crowdfund Conference
Silicon Valley Crowdfund Conference is held on April 4th – 5th, 2013 to celebrate the first anniversary of the JOBS Act signed by President Obama. The conference brings together experts in the Crowdfunding and Venture Capital industries. The event is being organized by Sydney Armani, CEO of Silicon Valley Crowdfund Ventures.
About Leverage PR
Leverage PR is a full-service public relations and social media marketing firm with offices in Bellevue, WA and Austin, TX that specializes in helping high-growth technology companies, financial services firms and dynamic thought leaders achieve their business objectives. With a background in launching successful startups and raising capital, the company's management team understands the challenges and opportunities these firms face and how to produce results in a climate that is always changing. Leverage PR's management team have raised tens of millions in capital and worked with startups from the idea to growth phases, some of which have made the Inc. 500 list. In addition to their full-service public relations packages, they provide PR training and PR-on-demand (DIY) services. More details are available at http://www.Leverage-PR.com or by calling (512) 271-9489.
Leverage PR represents a number of clients in the emerging Crowdfunding industry, sits on the board of the two leading professional associations CfPA and CFRIA, and has early access to data and other breaking financial news. Members of the media looking for resources or information are encouraged to sign up to receive alerts when breaking news occurs. To be placed on our Crowdfunding alert list please email evelyn(at)leverage-pr(dot)com or call us at 512-271-9489 if on a deadline.