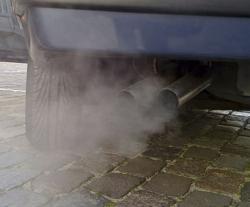 "One person's choices make no difference, but hundreds of millions of consumers making similar choices change the entire society from the inside out." David Guion
Greensboro, North Carolina (PRWEB) April 05, 2013
Lots of people would like to do something to help the environment. In the current economic malaise, however, they are more concerned with stretching their hard-earned money. According to Sustainable Green Homes, part of the All-Purpose Guru family of blogs, these two concerns are not mutually exclusive. In fact, some environmentally friendly lifestyle choices actually save money.
David Guion, the former academic who runs All-Purpose Guru, regularly posts great ideas on saving money and the environment at the same time. He believes that individual consumers cannot afford to wait for government or big business to lead the way. He is also aware that consumers do not understand their own power. One person's choices make no difference, but hundreds of millions of consumers making similar choices change the entire society from the inside out.
For example, a car gets zero miles per gallon when it is idling. If everyone in the country cut out five minutes of idling per day, the nation would save 3.8 million gallons of gas and keep 40,000 tons of carbon dioxide from being released into the atmosphere. At nearly $4.00 per gallon, savings from not wasting that much gas add up quickly.
Most electricity comes from burning coal. Consumers have no control over which fuels electric companies use, but they do have direct control over how much electricity they buy. Why buy electricity from the power company when sunlight is free? Homeowners can install solar equipment at least to power attic fans, motion detectors, outdoor lighting (including Christmas lights), etc. They can also install programmable thermostats to take control of the cost of heating and cooling their homes.
No one puts down "trash" on shopping lists, but shoppers bring home plenty of trash in the form of excess packaging. Some new purchases also result in making trash of whatever they replace. The cost of hauling that trash increases as usable landfill space diminishes. With thought, people can prefer products with the least packaging. They can sell, give, donate, or recycle discards instead of throwing them away.
Saving money and the planet at the same time requires information, and then acting on that information. All-Purpose Guru provides environmental information through Sustainable Green Homes and information on more topics in other blogs.