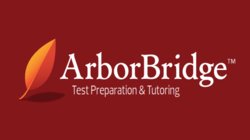 Many students from countries like Malaysia are eager to attend college in the US, but low scores can belie good grades and force them to settle for colleges that are not ideal for them
Santa Monica, CA (PRWEB) April 04, 2013
ArborBridge has provided students around the world with premier online SAT prep and tutoring via their online platform. ArborBridge tutors connect with students in real time, providing one-to-one instruction, giving students anywhere access to the best tutors in America. With the addition of Malaysia, ArborBridge now works with students in 18 different countries on 6 continents.
Thanks in part to an oil boom and a relatively stable economy, no fewer than 20 universities have been founded in Malaysia's capital city in the past three decades. Malaysians have enrolled in these schools in droves, creating a positive feedback loop leading to ever higher levels of economic development.
Nonetheless, many Malaysians still favor the established universities of the United States (as well as those of the UK and Australia, among others) over the fledgling local universities. According to the Institute of International Education's annual Open Doors Report, over 4,500 Malaysian students were enrolled in US universities in 2011/2012, a 34.6% increase from five years ago. Now, with assistance from ArborBridge, these students have an ideal chance to raise their SAT scores and, ultimately, gain entry to selective universities.
Josh Stephens, ArborBridge's Director of International Development, paid a visit to Malaysia earlier this year to meet with school counselors and educational professionals who work with students applying to US universities. "Many students from countries like Malaysia are eager to attend college in the US, but low scores can belie good grades and force them to settle for colleges that are not ideal for them," said Stephens.
As a result of Stephens' visit, ArborBridge began working with its first student located in Kuala Lumpur, Malaysia last month. The ease of ArborBridge's online platform allows for the student to connect with their tutor located over 9,000 miles away in New York City.
"Although students may attend international or American schools, they are not at all familiar with the SAT and need guidance for their scores to accurately reflect their academic performance," said Stephens. "It's crucial for this guidance to come from someone intimately familiar with the content and format of the SAT."
ArborBridge looks forward to the continued growth of their test prep into new regions. "Malaysia is just one of countless countries from which students are applying to the US. As the number of international applicants grows, strong test scores are only going to become more crucial," said Stephens.
For more information on SAT prep for international students, please visit http://www.arborbridge.com. Schools interested in scheduling a campus visit and/or in-school presentation can contact Josh Stephens, Director of International Development at josh(at)arborbridge(dot)com.
About ArborBridge
ArborBridge has helped hundreds of students from 18 different countries maximize their potential score on the SAT and ACT. Their students have seen SAT point increases exceeding 600 points and gained admission to top colleges like Stanford, Cal Tech, NYU, Columbia, Penn, and Georgetown.
ArborBridge tutoring is live, one-on-one, and delivered online by elite American tutors using ArborBridge's proprietary SAT/ACT curriculum, specifically designed for online tutoring. ArborBridge was founded in 2011 by Tim Urban and Andrew Finn, who previously founded Launch Education Group, a premier in-person tutoring firm with offices in Los Angeles and Manhattan.