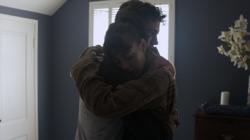 Los Angeles, CA (PRWEB) April 04, 2013
In celebration of the arts, NewFilmmakers LA Film Festival curates an eclectic program of independent films from both emerging and established filmmakers. Each month, NewFilmmakers LA offer local arts enthusiasts an opportunity to mingle with the filmmakers and discuss their creative process, sip a cocktail in a red carpet cinema lounge, and enjoy a program of award-winning films screened on the legendary Sunset Gower Studios.
During the April 13th 2013 screening, a documentary film examines the media crisis in the United States, including interviews with WikiLeaks Founder and Editor-in-Chief Julian Assange, Executive Producer of documentary "The House I Live In" and Emmy-nominated actor Danny Glover, former CBS News Anchor Dan Rather, and David Simon, Creator of HBO's 'The Wire' and Co-Creator of HBO's 'Treme', among many more notable individuals.
A program of shorts includes films from AFI Directing Fellows, Second City and iO West graduates, and an international theatre co-founder and artistic director. To close the evening, an all-star cast delights the screen in a feature film written and directed by a talented team of filmmakers.
Selections and filmmakers in the NewFilmmakers LA Film Festival April 13th 2013 program include:
Congratulations (Dir. Eric Levy and Juan Cardarelli / USA) - Jim and Bridget are on a road trip to visit Jim's mother on the anniversary of his father's death. Along the way, Jim proposes and Bridget says no. When they arrive at his mother's house, she showers them with congratulations. Caught up in the moment, they pretend to be engaged for the weekend.
Co-Directors Juan Cardarelli and Eric M. Levy's first feature film, "Happy Birthday, Harris Malden", premiered at the CineVegas Film Fest and screened in Austin, San Antonio, Woodstock, Los Angeles, and a short theatrical run in New Hampshire. As visual effects supervisors, they worked on the Oscar-nominated documentary "GASLAND", which earned them the Graphic Design and Animation award at the 2011 Cinema Eye Honors. Cardarelli and Levy wrote Congratulations with co-writers Brian Dietzen, best known for his role as Jimmy Palmer on "NCIS", and "Justified" actress Abby Miller.
"Congratulations" stars Brian Dietzen ("NCIS"), Abby Miller ("Justified"), Debra Jo Rupp ("That '70s Show"), Kevin Rankin ("White House Down"), and Blaise Miller ("It's A Disaster").
Shadows of Liberty (Dir. Jean-Philippe Tremblay / UK ) US Theatrical Premiere. - Examining the media crisis in the United States, the documentary film Shadows of Liberty takes a harrowing journey through the dark corridors of the American media landscape where massive corporations exercise extraordinary political and economic power. Artfully mixing interviews, actuality, reconstructions, and archive material, we hear insider accounts from a broken media system, where journalists are prevented from pursuing controversial news stories, citizens are censored for speaking out against abuses of government power, and individual lives have been shattered as the arena for public expression has been turned into a private profit zone.
Jean-Philippe Tremblay, originally from Québec, Canada, studied Law and Filmmaking at Carleton University. He completed an MA in Film Production at the London Film School, with his graduation film selected at the London Film Festival.
After joining DOCFACTORY, he began his first feature documentary, "Shadows of Liberty", which has screened internationally at the Vancouver International Film Festival, Sheffield Doc/Fest, Bergen International Film Festival, International Documentary Film Festival Amsterdam, among many others. "Shadows of Liberty" makes its US premiere at NewFilmmakers LA Film Festival.
Great Western (Dir. Tanya Goldberg / AUS) US Premiere. - Yousef, an Iraqi cardiologist turned Sydney cabbie, escapes his horrifying past by uplifting his passengers. Office drone Grogan is drawn to the driver against all his instincts. But he stays his course towards a troubling destination where, before the fare is paid, Yousef is unwillingly plunged into a moral crisis.
Director Tanya Goldberg is the co-founder and artistic director of Ride On Theatre. As a director, her experience includes main-stage works for the Sydney Theatre Company and Malthouse Theatre, along with independent works across Sydney, Melbourne, and Perth. In 2010, Goldberg was selected for the Lincoln Center Theater Directors Lab in NYC, and has been the recipient of a NIDA-Mike Walsh Fellowship, an Australia Council Skills & Development Grant, and an Ian Potter Cultural Trust Award. She is a graduate of AFTRS for Producing, and NIDA with a Bachelor of Arts in Acting.
The cast of "Great Western" includes Matt Doran ("The Matrix", "Star Wars: Episode II"), Costas Kilias ("The Castle"), and Terry Serio ("The Half Dead").
Kate (Dir. Phillip Clark Davis / USA) World Premiere. - A dive into noir as Charles escapes everything he has.
Film director Phillip Clark Davis is currently a Directing Fellow at AFI Conservatory. A graduate of The University of Utah, his short "The Portrait" won the 2011 Film & Media Arts Department Film Fest's Audience Award.
"Kate" stars Mike Langer ("Ground Zero"), Dusti Jones ("Crash Pad"), and Haeleigh Royall ("The Portrait").
Leo's Love(s) (Dir. Alan Weischedel / USA) - A romantic comedy that follows Leo, a struggling writer doomed to write advertising jingles, as he meets and falls head over heels in love with Max, the girl of his dreams. Max is everything that Leo could want: she's beautiful; she's smart; she has a particular fondness for late 19th century French poetry; and as an actress who's biggest role is portraying a dancing, chocolate sprinkled doughnut in a local commercial, she is very much a kindred spirit. The only problem? Leo is engaged to Rachel, a bi-polar spitfire with a penchant for violence through kitchen utensils.
A successful Kickstarter-backed project, "Leo's Love(s)" is the follow up to writer/director Alan Weischedel's short film "The Boyfriend". A Lebanon, Oregon native, Weischedel graduated from the University of Portland with a degree in Theatre. He's a Conservatory Graduate of Second City and iO West, and currently studies Advanced Acting at Playhouse West.
"Leos's Love(s)" stars Parvesh Cheena ("Barbershop", "Outsourced"), Craig Cackowski ("21 & Over", "Veep"), Tim Lacatena ("Step Up", "(500) Days of Summer"), Lily Holleman ("Southland", "The Den"), and Alan Weischedel as "Leo".
Dog Ghost (Dir. Calvin Robertson / USA) - Helen goes searching for her lost dog, which she believes is on an island near her home.
Writer/director Calvin Robertson filmed "Dog Ghost" on location in his hometown of Stratford, CT and nearby Charles Island. His short film "Little Brother" screened at the 2012 Long Island International Film Expo, and won the CUNY BC Outstanding Achievement Award in Directing. He graduated Summa Cum Laude in Linguistics and Film Production from the CUNY Baccalaureate program, and is currently in his first year as a Directing Fellow at the American Film Institute.
"Dog Ghost" stars newcomers Helen and Eleanor Lefever, David W. Thompson ("Win Win", "A Christmas Story 2"), and Eric Robertson.
For more information and to purchase tickets for the NewFilmmakers LA Film Festival April 13th, 2013 screening, please visit http://www.newfilmmakersla.com. Submissions are currently being accepted in consideration of future screenings.