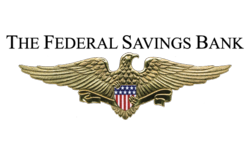 Chicago, IL (PRWEB) April 04, 2013
The Federal Savings Bank noticed that according to this weeks MBA report interest rates declined week-over-week.
The interest rates for home loans that are smaller than a jumbo loan of $417,000, decreased from 3.79% to 3.76%. While the change may seem smaller it represents are large savings over time for first-time homebuyers. Similarly, interest rates on a jumbo loan also declined to 3.85% from 3.90%.
The Federal Savings Bank believes first-time homebuyers cannot afford to take notice of such low interest rates. The potential for rates going low depends on the start of the economy which is improving according to month over month declining unemployment.
As unemployment continues lower due to an improving economy the risk of interest rates rising increases. This is another reason why The Federal Savings Bank tells perspective applicants to complete the paper work and get approached for a mortgage as soon as possible. This way the applicant can lock in a good fixed interest rate now, and see how much of a house can be afforded. For more information about applying for a loan visit: TheFederalSavingsBank.com