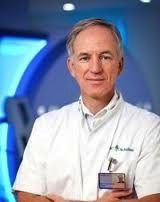 Kennett Sq., PA (PRWEB) April 08, 2013
The exclusive technology and development rights to Combidex® (ferumoxtran-10), a contrast agent showing great potential in the field of diagnostic imaging, have been sold by the U.S. pharmaceutical company AMAG Pharmaceuticals, Inc. to a Dutch University Medical center. The new owner of the technology package is Radboud University Nijmegan Medical Center (RUNMC), a part of Stichting Katholieke Universiteit, a non-profit foundation in The Netherlands. Under the direction of noted radiologist Jelle Barentsz, M.D., RUNMC will continue research and development of Combidex®, to include global clinical trials advancing towards regulatory application, a commercialized product and widespread patient access.
The sale agreement was negotiated with the assistance of Örn Adalsteinsson, Ph.D., President and CEO of the International Strategic Cancer Alliance, a cancer research organization based in Kennett Square, PA.
Combidex® is an injectible nanoparticle fluid used in conjunction with magnetic resonance imaging (MRI). Clinical cancer studies have demonstrated Combidex's capability in visualizing malignant lesions in lymph nodes as small as 2-3 millimeters. By comparison, state-of-the-art CT imaging can only visualize malignant nodes that are larger than 8 millimeters.The potential of Combidex technology includes earlier, more specific lymph node cancer detection, resulting in more appropriate and effective therapy with reduced side effects and improved patient outcomes.
The details of upcoming clinical trials will be announced later this year.
Reference: http://www.nejm.org/doi/full/10.1056/NEJMoa022749
For more information:
Terri Taylor, Press Officer, International Strategic Cancer Alliance
(412) 242-7995 (office) (412) 512-9272 (mobile)
ttaylor(at)is-canceralliance(dot)com
UMC St. Radboud, Press Department
Tel: + 31 24 3618910
umcstradboud(at)umcn(dot)nl