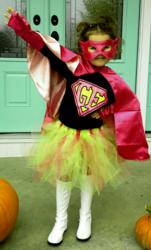 The t-shirt helps by creating awareness! People either ask her or me what it means and that provides an opportunity to both educate and inform about Celiac disease.
- Gluten Free Mom
Jenni H.
Chicago, IL (PRWEB) April 17, 2013
Children with gluten sensitivities and other allergens tend to feel left out and end up experiencing a wide range of emotions (i.e. sadness, frustration, anger, and embarrassment) when others around them can eat appealing foods containing gluten while they cannot. Due to the complications that occur after consuming products containing gluten or other allergens, there have to be special arrangements made for anyone suffering from one of these conditions. Wearing these newly released t-shirts offered by GFApparel.com is a cool way for kids, as well as adults, to spread awareness about their intolerances or allergies. This will help reduce discomfort with their condition by providing a chance for education within the community.
Brandy Wendler, Mrs. Northwest Intl. 2013, Mrs. Alaska Intl. 2012, and Shannon Ford, Mrs. USA 2011, have sported items from GFApparel.com in promoting awareness for Celiac Disease, as both of them have been diagnosed with it and have chosen it as their platform.
Another big supporter is Sydney H. of Indiana, age four (4). She proudly wears her gluten-free (GF) t-shirt, now displayed on the GFApparel.com website. Her mother, Jenni, states: "Sydney wanted it as soon as she saw it and we all really liked the design and bright colors. Sydney is all about 'super powers' and so wearing this shirt helps her play the part." Her mother goes on to say that the picture of Sydney wearing the t-shirt as part of her Halloween costume is self-explanatory of how it has impacted her. She feels that she is "Gluten-Free Super Sydney" and likes "saving the world, one Celiac at a time." According to her mother she takes great pride in wearing her t-shirt.
This all stems from Sydney's parents testing her genetics when she was only 3-months-old, because they felt it was important to have the HLA-DQ2 and HLA-DQ8 results due to the fact that her father is a biopsy-confirmed Celiac. She does carry both genes and has been on a gluten-free diet her entire life, unlike her father who was not diagnosed until he was twenty (20) years old. "The t-shirts help by creating awareness!" says Jenni. The family is constantly being asked what it means and that provides an opportunity to educate them about Celiac Disease."
Individuals who would benefit from a gluten-free diet usually have one of the following conditions:
Celiac Disease:
Celiac Disease is damage to the villi (tiny fingerlike tissues that aid in digestion) in the digestive tract because of the chronic inflammation caused by gluten. When an individual eats even a tiny amount of gluten, they experience symptoms such as bloating, cramping, or specific types of skin rashes. Roughly around one (1) in one hundred thirty-three (133) people has Celiac Disease.
Gluten Intolerance or Gluten Sensitivity:
Individuals with non-celiac gluten sensitivity do not have damage to their intestinal lining. However, they can experience headaches, bloating, fatigue, or diarrhea after eating foods containing gluten. As a result, they find that a gluten-free diet improves their quality of life. It is more common than Celiac Disease and probably more common than we know — possibly as many as one (1) in ten (10) individuals may have a slight to severe sensitivity to gluten.
Celiac Disease and Gluten Intolerance/Sensitivity are rapidly increasing due to the modern Western diet, which consists in large part of grain carbohydrates. When you have a gluten disorder, your best bet is to stick to a diet of fresh, whole foods. Unfortunately, this is often a problem because 90% of the American diet is from processed foods that often contain gluten.
About the Company
GlutenFreeApparel.com (GF Apparel) is a newly introduced online clothing store with a focus on gluten and allergen free communities. Their goal is to produce creative t-shirts and other gear that you can be proud to show off! They want to assist in creating awareness about gluten and allergen sensitivities to foods containing gluten, soy, dairy, nuts, eggs, etc. GlutenFreeApparel.com is under the umbrella of Zee's Apparel, LLC, a premier screen-printing, embroidery, and promotional product supplier. They can customize anything you can imagine from custom tees to custom pens for any occasion. Their website is http://www.zeesapparel.com. GFApparel.com would appreciate it if you would visit their Facebook fan page and give them a like: https://www.facebook.com/gftees.