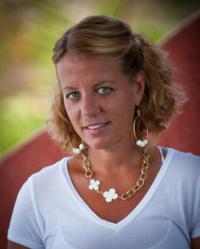 It is an honor to be among such a prestigious group of people who are contributing to our community.
Cary, NC (PRWEB) April 04, 2013
Pure-Ecommerce.com is excited to announce its Founder and CEO Jennifer Varner has been named as one of Triangle Business Journal's 40 Under 40 Leadership Award winners for 2013. Six judges from the Triangle Business Journal and the local business community poured over more than 300 qualified nominations to come up with the final list of 40 winners in the 2013 class.
The 40 Under 40 awards recognize outstanding professionals under the age of 40 for their contributions to their organizations and to the community. Triangle Business Journal's 2013 40 Under 40 winners are the region's up-and-coming thought leaders, says Bryan Hamilton, publisher of Triangle Business Journal. "Fresh ideas, progressive initiatives and persistent hard work make up the creed of this group. Look for them to shape the Triangle's vision of tomorrow."
Jennifer is both grateful and humbled by the award. "It is an honor to be among such a prestigious group of people who are contributing to our community." She was also quick to share credit for the award. "Accomplishments and successes in life only come when you have wonderful people around you supporting you and helping you," she said.
Pure-Ecommerce.com, which is based in Cary, NC, helps burgeoning entrepreneurs create successful retail internet businesses. Prior to running Pure-Ecommerce, Jenifer was the CEO and Founder of one of the largest and well-known online maternity clothing companies. Six years ago, Jennifer started Pure-Ecommerce to share her expertise. She developed an award-winning 10-step consulting process which sets Pure-Ecommerce apart from other companies who simply create websites. She and her team create "business in a box" solutions and then mentor clients through all aspects of setting up, running, and growing their online business.
Pure-Ecommerce is celebrating its sixth anniversary this year and is very proud to have helped nearly 600 people in the US and Canada start their own e-commerce businesses. Jennifer has been featured in several national magazines and websites such as Entrepreneur, Forbes, Success and WomenEntrepreneur.com as well as on NBC/CBS and Fox/CW morning television programs. She has also been selected as an Honorable Mention recipient for the 2013 Enterprising Women of the Year Awards as well as one of the top 50 Women-Owned businesses by StartupNation.
Through hard work, dedication, and perseverance, Jennifer has built a successful company and she gains great satisfaction in giving back. In 2010, Jennifer launched Kilian's Kids, a nonprofit that raises money to buy technology and gaming devices to give to children with cancer or any life-threatening illness. Jennifer's company Pure-Ecommerce.com holds auctions of her internet businesses, and uses the money from the highest bid to purchase the items. Kilian, her youngest child, is her inspiration. Three years ago, when Jennifer was three months pregnant with Kilian, she was diagnosed with invasive breast cancer. Jennifer had a mastectomy and chemotherapy all while carrying her baby. Despite all the procedures, Jennifer was able to carry Kilian to term and he is healthy. Since the inception of Kilian's Kids, it has supported the critically-ill children at Ronald McDonald House of Durham. In October 2011, she launched the annual "Survive and Thrive Business Giveaway" in honor of breast cancer awareness month to give a breast cancer survivor the opportunity to win one of Pure-Ecommerce's business-in-a-box solutions and 40 hours of full consulting and mentoring.