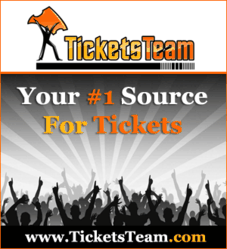 After his recent hospitalization scare, Lil Wayne reassured fans he was fine by announcing a 40-date tour this summer. Joining him on, "America's Most Wanted Tour," are two more hip hop legends, T.I. and Future.
Birmingham, AL (PRWEB) April 08, 2013
Most people don't know that chart-topping rapper, Lil Wayne beat out legendary Elvis Presley in an important milestone. In 2012, he passed Elvis Pressley as the male with the most entries on the Billboard Hot 100 chart with 109 songs. It's his ability to make hit after hit that keeps his wide fan base begging for more. With the recent release of his tenth album, I Am Not A Human Being II, he announced that he is taking his show on the road and taking with him some of his 'closest friends in the game,' T.I. and Future. TicketsTeam.com is the best place to get Lil Wayne tour tickets 2013 at the best prices anywhere.
The tour kicks off on July 9 in Pelham, Alabama at the Oak Mountain Amphitheatre. Nashville and Atlanta will follow on the 10th and 12th respectively. After that it's practically a new city each day until the last day of the tour on September 1st in Irvine, California at the Verizon Wireless Amphitheater.
Born Dwayne Michael Carter, Lil Wayne, has been performing virtually all of his life. At the age of nine he joined Cash Money Records as the youngest member of the label, and half of the duo, The B.G.'z. He joined Hot Boys, a hip hop group that included Juvenile, B. G. and Young Turk, in 1996. Lil Wayne's greatest success with the group came with major selling album, Guerilla Warfare in 1999. Also, in 1999 he released a solo debut album, Tha Block Is Hot, that was certified platinum.
Lil Wayne is a multi-award winning and nominated artist. He has won multiple Grammys, American Music Awards and BET Awards. He promises some surprises during the tour but mostly fans can look forward to hearing the hits they have loved through the years.
TicketsTeam.com is a seller-generated site where the ticket buyer can peruse through available tickets, choose the best rate that works for them and reserve their seat. Venue diagrams are available so that fans can see the layout of the stadium or theater where their concert of choice is taking place. Once they click through and purchase, they simply print tickets or tickets are mailed out, and they are ready for the concert experience.