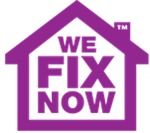 ...diarrheal diseases cost 6.4 billion working days and 544 million school days per year.
(PRWEB UK) 8 April 2013
The infographic, which was published in Mother Nature Networks, reveals that a sixth of the world's population do not have access to clean water, whilst a third do not have access to sufficient sanitation. The image also revealed that in Africa alone, women spend 40 billion hours a year fetching water, and that diarrheal diseases cost 6.4 billion working days and 544 million school days per year. Despite this concerning figures, hand washing alone could reduce water related deaths by 35%.
Offering plumbers in Brixton, We Fix Now also operates within the entire London area. Having been heavily involved within the industry for a number of years, the team understand the integral role plumbing plays within the health and safety of modern society. A representative shares their thoughts on the matter.
"The data shown in the infographic really highlights the difference in water and sanitation systems in different countries throughout the world. The plumbing industry is continually working to try and improve conditions where there is not sufficient water and sanitation access.
However, in the meantime, there are things people can do to ensure they aren't wasting water. Checking for leaks can save as much as 3000 gallons of water a year according to the infographic, as well as saving you money on your water bills!"
We Fix Now is a London-based company providing emergency electricians and plumbing in London and counties. Renowned for their fast and effective service, the firm also specialise in unblocking drains, fixing central heating and boilers and sorting problems with gas. With a strong focus on customer service, We Fix Now prides itself on providing fully qualified and experienced engineers day and night, every day of the year.