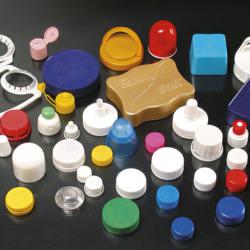 (PRWEB) April 04, 2013
Recently, Wuxi Glory Plastics, the professional injection molding and blow molding factory in China, has introduced a new line of service which offers molded industrial plastic parts at affordable rates. The new line includes several different useful industrial products. Details of the products offered is available at plastics-molding.com
Known for its top quality professional injection molding and blow molding services, Wuxi Glory Plastics is a well reputed name in China plastic industry. The new line of molded industrial parts meets the same standards of quality for which Wuxi Glory stands as the market leader. The main service in the new line introduced includes industrial molded insert parts. These insert parts have a specifically high demand in the electrics and electronic market. The core material used in making these products includes a mixture of both plastic resin and metallic iron and copper.
With just the right blend of the properties of both plastic and metal, the company produces a fine product which meets several industrial requirements of its worthy customers. It is the 15 years of experience that enables the company to make customer specific products which meet their exact needs. For this reason, Wuxi Glory has earned the rank of number one China injection molding factory.
Other than molded insert parts, the company also manufactures several plastic products and custom molds like cap and closure, auto parts and plastic bottles. All the products are of top quality and are offered to customers at customer friendly prices. Despite their low prices, the company strives to make every product it offers to be of supreme quality and international standards. For this, the quality checks maintained are quite strict; a proper team of QC engineers assesses every product and process to ensure no compromise is made on quality which is the topmost priority of Wuxi Glory Plastics.
Founded in 1995, Wuxi Glory Plastics is a China based company which operates through plastics-molding.com. The company specializes in offering high quality injection molding and blow molding services at prices which are affordable and inexpensive.
For more details, please visit: http://www.plastics-molding.com