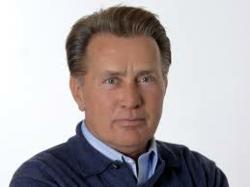 Preventing crime in the future begins with training law enforcement officers now.
Hollywood, CA (PRWEB) April 04, 2013
The producers of Breakthroughs with Martin Sheen are pleased to announce an upcoming report highlighting how law enforcement agents are getting the training they need to fight 21st century crime.
Breakthroughs Martin Sheen is an independently produced television series airing in markets around the country on public television. The program is hosted by the legendary Martin Sheen, who is about to embark on his second half-century in American entertainment in 2013. Mr. Sheen has developed a reputation as one of Hollywood's most respected actors during a career that includes more than 60 film appearances.
Martin Sheen Breakthroughs is talking to law enforcement experts who are helping to keep communities safe by giving the next generation of agents and officers the tools they need to fight new types of crime in the 21st century. As financial and cyber crimes become more of a threat, law enforcement officers are taking new approaches to putting criminals behind bars.
In this new report from Martin Sheen PBS, audiences will see how a new generation of law enforcement officer is being trained to meet the challenges of 21st century crime. Breakthroughs will show audiences how their lives, homes, and valuable property are personal information are being protected by a new generation of officers and agents.
The producers of Breakthroughs Martin Sheen will distribute the new report in May. Check local listings for air times on public television and PBS affiliates in individual markets. For more information the producers can be contacted via the official website for the show at breakthroughsptv.com.