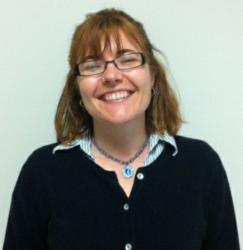 Celeste will be engaged in research and development and coordinate such work with the universities, independent research groups and company research
Houston, TX (PRWEB) April 08, 2013
Stoller Enterprises, the leader in plant performance technology, has named Celeste Gilbert as the company's new regional product development manager. Gilbert is based in Sacramento and will coordinate product support throughout California and the west coast.
"Celeste Gilbert is an employee of Stoller Enterprises, Inc. which is the research and development division of the Stoller Group," explains Jerry Stoller president of Stoller Enterprises, Inc. "She will be engaged in research and development and coordinate such work with the universities, independent research groups and company research which convey this knowledge to retailers and growers for their profitable use."
Gilbert will serve as the expert in product advancement, registration and sales and technical support on the west coast. She has been working in product development and research since earning a master's degree in horticultural science from the University of Florida and bachelor's degree in plant science from Cornell University.
"Representing and working for Stoller Enterprises is a natural next step in my career as they continue to show their expertise in plant technology," shares Gilbert. "I looked forward to working with sales representatives, retailers and growers as we develop a higher level of product service."
About Stoller Enterprises
Headquartered in Houston, Texas for over 47 years, Stoller Enterprises is dedicated to helping producers enhance yields by maximizing genetic expression. Only Stoller products contain Stoller's proprietary technology that is proven to ensure optimum plant growth by maintaining appropriate hormone balance and activity. In combination with proper nutrition and good farming practices, the result is enhanced marketable yield, significant return-on-investment and improved stress tolerance. Validated by universities nationwide, Stoller's unique formulations outperform traditional products and result in healthier, more productive crops that are better able to achieve their full genetic potential.