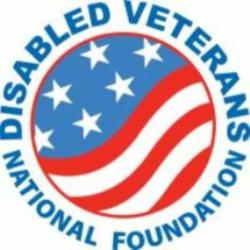 Washington, DC (PRWEB) April 04, 2013
The Disabled Veterans National Foundation, a non-profit veterans service organization that focuses on helping men and women who serve and return home wounded or sick after defending our safety and our freedom, is announcing its latest installment of the Veterans' Employment Webinar Series. The webinar will take place on Thursday, April 11, at 1PM Eastern Time.
This edition of the employment webinar series will discuss the best types of jobs suited for veterans and who is hiring veterans right now. These topics were chosen from a survey asking veterans what they thought were the most relevant topics when looking for a job.
The speaker for this webinar will be Mr. Ted Daywalt, the CEO of VetJobs.com. According to his bio on the VetJobs website, Daywalt is published and is an in demand speaker for various business organizations, government agencies and universities, speaking on recruiting and retention, the Internet, educational and economic trends, military and veterans issues. He regularly works with congressional committees on veteran and economic issues and has been appointed to many government agency review committees regarding military/veteran, employment and economic issues.
"We are so pleased that Ted Daywalt offered to be our speaker for this webinar," said Precilla Wilkewitz, President of DVNF. "His knowledge and expertise on veteran employment is unmatched, and we know that he will truly help all of the veterans in attendance to find a job they deserve."
The webinar is for veterans and veteran employment counselors. It is a free webinar that will take about an hour with a Q-and-A session to follow. For more information about this webinar and to register today, please click here.