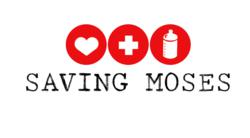 Denver (PRWEB) April 04, 2013
Saving Moses, a nonprofit dedicated to saving babies and toddlers under the age of five in impoverished countries, is returning to Angola to visit the malnutrition clinics and hospitals it funds and reconnect with mothers and babies receiving treatment at these facilities.
This is Saving Moses' fourth trip to the Benguela Province of Angola since 2010. Trips give organization founder, Sarah Bowling, and supporters a firsthand look into the dire conditions these babies endure. With the information garnered from their experiences, Sarah and supporters are able to effectively convey the urgent need for assistance in Angola. This eyewitness exposure is vital and has allowed the organization to make great strides in the fight against child malnutrition.
The six malnutrition clinics provide therapeutic milk to over 235 babies each month. This will be the organization's first time visiting a hospital to see how the substance is benefiting those receiving medical care. This life-saving substance is provided by donors to the organization and is distributed by field partners across the country.
"Seeing the starvation and its effects on these innocent babies is difficult," says Bowling. "But each time we return we are reunited with a mother and her child we have helped before. To be able to see the smiles on the toddler's face and to know that he is healthy, makes everything worth it."
# # #
About Saving Moses:
Saving Moses is a global initiative to save dying babies and toddlers (five & under) by meeting the most urgent and intense survival needs in places where help is least available. This includes providing food, shelter, and other necessities to the babies who need it most. For more information, please visit http://www.savingmoses.org.
Susan Watson
303-729-1200
susan(at)savingmoses(dot)org