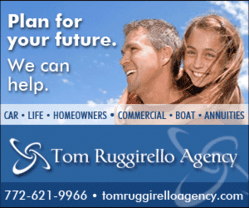 "I want to do everything in my power to help raise money that funds the research to find a cure to this disease and hope my efforts help."
Port St. Lucie, FL (PRWEB) April 08, 2013
Tom Ruggirello is the Event Chair for this year's event. Ruggirello said, "I have personally felt the pain of loss from this insidious disease as it has claimed my father, maternal grandmother and three of my closest friends. I want to do everything in my power to help raise money that funds the research to find a cure to this disease and hope my efforts help."
This is the 17th year that this event will take place at Tradition Field at 525 NW Peacock Boulevard in Port St. Lucie. The event will begin on April 26 at 6:00 p.m. and will end at noon on April 27. To sign up or donate, please visit the ACS St. Lucie West Relay for Life's page
Relay for Life is the American Cancer Society's signature event and is held throughout communities throughout the world. Relay for Life honors cancer survivors remembering those lost and raising funds to help the American Cancer Society fight cancer with research, education, advocacy and patient services. This is a volunteer-driven event that lasts eighteen hours and goes overnight because cancer never sleeps.
For more information about the race or for a free insurance quote, please visit http://www.tomruggirelloagency.com or call 772-621-9966.
Tom Ruggirello Agency, Inc.
This is an independent insurance agency servicing the St. Lucie and Martin County area for over 30 years. They are located at 7043 S. US Highway 1, Suite 201 in Port St. Lucie, FL.
About NALA™
The NALA (National Association of Local Advertisers), a small business association, is for local business owners offering new online advertising & marketing tools, great business benefits, education and money-saving programs, as well as a charity program.
PR Contact: Tiffani Tendell
805.650.6121 x361
ttendlell(at)starkartthenala(dot)com
###