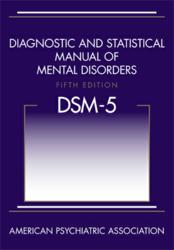 it is not whether one has depression or not, but rather to what degree is depression present
Asheville, NC (PRWEB) April 04, 2013
DSM-5 is moving towards the concept of all illness as a spectrum of functioning. Thus it is not completely black and white whether one has depression or not, but rather to what degree is depression present. Some folks exhibit extreme symptoms of depression while other are just "bored". Dr. Steven Buser will discuss many of the changes and additions to be expected in DSM-5 in the Asheville Jung Center's DSM-5 webinar series "What You Need to Know". The first Webinar of the series is on May 22nd, 2013. The Asheville Jung Center was founded in 2008 to advance the psychology of Carl Jung and promote an international Jungian community. It is affiliated with innerQuest Psychiatry and Counseling, a regional psychiatrist group.
Major Depression is the bread and butter of psychiatry and other mental health professionals. It is by far the most common diagnoses that people have when they come for analysis and the one which is hardest to treat. It is the one that scares analysts the most with a call in the middle of the night that someone really intends to take their life this time. It is one of the deeper human sufferings.
Steven Buser, MD is a psychiatrist in private practice in Asheville, NC. He trained in medicine at Duke University and served 12 years as a physician in the US Air Force. He spent his final year in the military in the Republic of Panama and is fluent in Spanish. In 2008 he completed a 2 year clinical training program at the CG Jung Institute of Chicago and subsequently founded the Asheville Jung Center. He has been engaged in cutting edge research, including the use of advanced neurostimulation technologies in psychiatry (Vagus Nerve Stimulation and Deep Brain Stimulation).