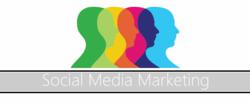 Amarillo, TX (PRWEB) April 04, 2013
Interactive 360, Inc. is growing every day and as a result, new positions are becoming available. The latest opening is in their Marketing Department for the position of Social Media Intern to begin on May 1, 2013 and last until at least August 1, 2013. While this is just one of many openings expected to be available in the near future, this position is integral in providing clients with important social media branding and providing an interactive experience between customers and the automotive dealerships. Social media also is an important tool in the area of reputation management.
The position of Social Media Intern requires familiarity with Twitter, Facebook and Google+ and a passion for social media. The individual will not only be responsible for posting to client social media sites, but also monitoring them, engaging with followers and creating social media marketing reports for clients monthly or upon request. The individual must be detail oriented, organized and a team player. They also must be available at least 20 hours per week or more if able. Interactive 360, Inc. is a unique company that employs a group of diverse individuals that function together as a successful and cohesive team. Each employee recognizes the culture of Interactive 360, Inc. and understands that they are an important, significant and valuable part of both client and company success. Rick McLey, CEO explains that, "Interactive 360, Inc. will be legendary because of the commitment to excellence by our employees".
If you believe you are qualified for this paid intern position and want to join the Interactive 360, Inc. team, please submit a short statement of 140 characters or less that explains why. For more information about Interactive 360, Inc. please visit their website and for more information about the Social Media Intern position or to apply, send your statement and resume to Randi Hudson at rhudson(at)interactive360(dot)com.