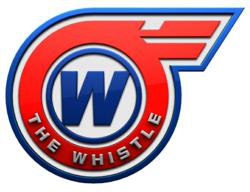 New York, NY (PRWEB) April 05, 2013
The day after the men's and hours before the women's NCAA Final Four matchups showcase some of what's best in athletics, the founder of a new sports entertainment network targeted at young fans and their families will be asking attendees at the world's largest media and entertainment event how the next generation of fans can be better served by creating a new approach to sports content.
"Kids love what's best about sports – the competition, courage, teamwork and triumph. There are 50 million young athletes in this country that want to be engaged and inspired with compelling and positive sports coverage. As a generation that's grown up fully digital, they also want to be able to enjoy sports and learn on each of the media platforms where they spend so much of their time," said John West, the CEO and Founder of The Whistle, a sports entertainment network whose investors include pro athletes and major sports leagues. The Whistle launched quietly last year and is preparing for its national roll out this year.
The Whistle is one of three companies leading the Silverwood Partners session on Sunday, April 7 in Las Vegas at the NAB Show which, with 90,000 expected attendees, is called by its organizers the world's largest annual media and entertainment event. West will be joined on the panel by Hilary DeCesare, the Co-Founder and CEO of Everloop and Heidi Messer, Co-Founder & Chairman of Collective[I], who are expected to share their company's innovations in social media and Big Data, respectively.
"We look forward to learning from the leaders of these companies as they share their plans and approach for the future. Silverwood is pleased to be sponsoring this opportunity," said Managing Partner Jonathan Hodson-Walker.
Each of the three companies were previously named one of the nation's ten "most revolutionary market-ready startups" when they were selected for inclusion in the SPROCKIT showcase at NAB. SPROCKIT judges included the Angel Capital Association, Dell Founders Club, NAB Show, National Venture Capital Association, Startup America Partnership, The Paley Center and Springboard Enterprises.
"These companies have significant potential and are quickly moving to capture their markets," said Katie Gage, Director of Programming at Springboard Enterprises, which helped select the Silverwood panel.
About The Whistle
The Whistle is the first sports network and community that's dedicated to entertaining, inspiring and equipping the next generation of fans and their families through a mix of pro sports, curated content, fitness & nutrition, sports science & math, games and insider access to professional athletes – across all the platforms that kids are on today. Its owners and investors include sports heroes such as Derek Jeter, Peyton Manning, and Tim Wakefield, media pioneers including former heads of Nickelodeon and MTV, and league partners like the NFL, PGA Tour and U.S. Soccer. For more information, go to http://www.thewhistle.com.