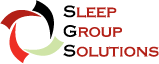 It has brought a much needed passion back into my practice, because we are helping people change their lives.
Fort Lauderdale, FL (PRWEB) April 04, 2013
The importance of sleep to physical health has been a fundamental tenet of common medical knowledge for centuries. However, numerous articles on sleep in popular magazines such as US News and World Report, Time, and Newsweek highlight the American societies lack of healthy sleep in large percentages of the population, and is causing widespread concern within medical and dental communities all over the United States. Sleep Group Solutions, leaders in dental continuing education offer courses which teach dentists how to properly screen and treat sleep apnea. Dr. Vesna Sutter, a dental sleep medicine expert has recently joined SGS as an instructor, and will share knowledge and treatment methods with fellow dentists on the treatment of snoring and sleep apnea.
Physical and mental manifestations of lack of sleep, such as weight gain, hormonal imbalances, headaches, inability to concentrate, and even depression, are becoming more and more commonplace. Dentists are attending Sleep Group Solutions courses to learn their role in the treatment of snoring and sleep apnea, with industry leading experts. Geneva Dentist, Dr. Vesna Sutter, has been treating sleep patients for over 12 years, and is excited to share her extended knowledge on the matter, in hopes to get more dentists to offer this life saving service. "My entire office loves the way we are helping improve and prolong our patients lives. My staff is empowered, bringing a new energy to me and my entire team." Dr. Vesna Sutter is treating patients with oral appliances, to keep the airway open during sleep, to allow oxygen in without any obstructions of the airway.
Dr. Vesna Sutter has been treating sleep apnea patients since 2000, and says since treating these patients, her practice has evolved for the better and her patients are absolutely grateful. "It has brought a much needed passion back into my practice, because we are helping people change their lives." During Dr. Sutters' 2-day SGS course, she will cover pertinent topics relating to sleep such as; sleep stages, clinical applications, screening techniques and technology, home sleep testing, insurance and billing, oral appliance selection, and much more. Dr. Vesna Sutter will be in Ft. Lauderdale on May 3-4th.
Sleep Group Solutions courses are designed for the dentist and staff members to immediately begin treating sleep disordered breathing patients. For dentists looking to attend Dr. Vesna Sutters' Ft. Lauderdale course, log onto http://www.Sleepgs.com to register.
About Dr. Vesna Sutter
Dr. Sutter is a 1986 graduate of Loyola Dental School and completed her undergraduate studies at the University of Illinois Champaign- Urbana. The field of dentistry is constantly changing and in order to provide her patients with the best opportunities to change their lives Dr. Vesna Sutter has taken over 500 hours of continuing education in Implants, Sedation, Orthodontics, TMJ Disorders, Cosmetic Dentistry, and Sleep Order Dentistry. She is an active member in over 10 dental associations including; Academy of Dental Sleep Medicine, American Dental Association, Chicago Dental Society and the American Academy of Sleep Medicine.
About Sleep Group Solution 
Sleep Group Solutions is an airway diagnostic technology company serving the needs of physicians and dentists interested in screening, diagnosing and treating sleep apnea and other upper airway disorders.  Sleep Group Solutions offers the latest screening and diagnostic equipment solutions for patients with allergy, sinus congestion, rhinitis, deviated septum, nasal polyps, snoring and sleep apnea.  SGS offers the most comprehensive dental sleep medicine CE seminars in the industry focused on teaching dentists the protocols needed to make the treatment of snoring and sleep apnea part of their practice.  Sleep Group Solutions offers sleep study interpretation, oral appliances (Norad Boil & Bite, Respire), online directory 1800SleepLab.com and online marketing for CPAP Intolerant patients (1800Sleeptest).  SGS is the manufacturer of the Eccovision Systems Rhinometer and Pharyngometer, and offers Home Sleep Testing devices from Watermark Medical.