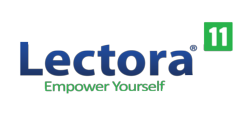 Our users can now develop powerful e-Learning content even more quickly and easily.
CINCINNATI (PRWEB) April 16, 2013
Lectora® e-Learning software Version 11.1 offers new features and enhancements to help users author online training quickly and easily. This update includes the latest, full version of Flypaper™ Pro 3.9, updates to the Actions and Thumbnail View and new Touch Screen Triggers for mobile content.
"These new enhancements make Lectora better than ever," said Peter Bray, Chief Marketing Officer. "Our users can now develop powerful e-Learning content even more quickly and easily."
Lectora Inspire V11.1 now includes these exciting enhancements and features:
Flypaper Pro 3.9: Use the latest, full version of Flypaper to create and share interactive Flash content.
Actions: Use the improved actions to dynamically show and hide objects, change contents of text blocks and images, submit tests, surveys and forms, move and resize objects, communicate with Flash animations, navigate to Web addresses, play pause and stop media, open pop-up windows, display textual alerts, change character poses and more.
Thumbnail View: Quickly locate, reorder, rename, copy, paste, delete and manage course pages in the Thumbnail View.
Touch Screen Triggers: Trigger any action when learners swipe left or right on touch screen devices such as tablets and smartphones.
Keyboard and Configurable Shortcuts: Use the Tab key to quickly navigate between options on object properties ribbons.
Lectora Inspire Version 11.1 provides the most powerful e-Learning authoring software for development. Lectora includes Camtasia®, Snagit®, Flypaper™ and ReviewLink™, providing developers all the e-Learning tools they need for course development and review.
To learn more about Lectora Version 11.1, please visit: Lectora e-Learning software.
About Lectora®
Lectora® is the world's leading e-Learning software used by most Global 2000 companies in more than 125 countries and is offered in six languages. The Lectora line of e-Learning products includes Lectora Inspire, Lectora Online, Lectora Publisher and Lectora Integrator. The makers of Lectora also produce Flypaper™, the leading Flash content creation platform, Snap! by Lectora® rapid e-Learning software and its sister product, Snap! Empower™ Flash interactions builder. The Lectora family of e-Learning products also includes CourseMill® learning management system (LMS) and Lectora Talent Management. Lectora is headquartered in Cincinnati, Ohio with offices in Boca Raton, Phoenix, Paris, London and Beijing. Lectora, Flypaper, CourseMill, Snap! by Lectora and Snap! Empower are trademarks of Trivantis® Corporation.
Website: Lectora.com
Phone: 1.877.929.0188 / +1.513.929.0188
Facebook: facebook.com/LectoraeLearning
Twitter: twitter.com/Lectora
Blog: Lectora.com/blog