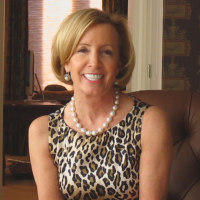 With Luxe Travel, you're always a traveler.....never a tourist.
Milwaukee, WI (PRWEB) April 09, 2013
According to a recent Forbes Magazine study, "The rise of the online agency is bringing new opportunity, especially for sellers of more complex vacation packages." While this may be news to some, the travel experts at Luxe Travel have been ahead of the curve, altering the way in which travel agencies sell travel online.
"No matter how much money you have you cannot 'VIP' yourself," says Jacque Salentine Busby, president of Luxe Travel. "But Luxe Travel can. We have insider access to exclusive amenities, tours and experiences the average traveler cannot book on their own."
Luxe Travel agents are going beyond selling airline tickets to create memories and trips of a lifetime. They believe that by creating authentic travel experiences and giving you the trendy travel tips, they build a relationship of trust and travel expertise. Luxe Travel Advisors have access to the best luxury vacations with five-star accommodations, luxury cruises, authentic cuisine and VIP treatment for travelers all over the world.
In addition, Luxe Travel has created a luxury lifestyle online magazine, going beyond just selling travel, but offering an exclusive and dynamic online presence. The online magazine provides engaging content as a way to connect with readers and to brand themselves as industry leaders and develop a relationship based on trust and expertise. The online magazine allows Luxe Travel Advisors to share their knowledge with readers to establish that extra layer of trust and expertise.
"We believe it's not just what we know, it's who we know," says Jacque. "Anyone can be a tourist. We make it our goal to provide travelers with authentic travel experiences and memories that last forever."
About Luxe Travel
Luxe Travel offers over 60 years of exceptional, hands-on experience creating custom, personalized trips of a lifetime including special travel tours, excursions, amenities and preferred pricing.
Luxe Travel, owned and operated by Jacque Salentine Busby, is a full-service travel agency and luxury lifestyle magazine dedicated to creating authentic travel experiences and giving trend-forward travel advice as seen in "Travel Passionista," their twice monthly newsletter. After all, everyone wants to be a traveler not a tourist. Contact them at 866-365-8747 or concierge(at)luxetravel(dot)com.
Look for Luxe Travel's new eBook on multi-generational family travel, out next week.
Affiliations: Travel Experts; Virtuoso; The Ritz-Carlton STARS; Four Seasons Preferred Partner; Rosewood Elite Orient-Express Bellini Club; Rocco Forte Knights
###