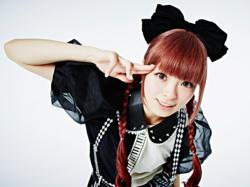 "I think the Kawaii is different to everyone. But for me, the cutest content is added something such as interesting, and strange"
(PRWEB) April 05, 2013
ANA (All Nippon Airways Co., Ltd.) has renewed 'IS JAPAN COOL?' - a special web series designed to stimulate interest in travel to Japan from overseas - for a third season. This latest installment features 'KAWAII' (cute) and 'TRADITIONS'. The word 'kawaii' is said to be one of the most globally prevalent Japanese words of the 21st century. 'TRADITIONS' features the Kyoto area, a perennial favorite among foreigners. The site will promote Japan's 'cool-ness' to audiences in the world.
What is 'Is Japan Cool?'
'IS JAPAN COOL?' is a project intended to revive interest in tourism in Japan by exploring Japan's culture and appeal as a travel destination. Tourism has been in a lull after the Great East Japan Earthquake. 'IS JAPAN COOL?' began with Season 1 in February 2012, broadly showcasing the wonders found across Japan. Further content was added in the summer of the same year when the campaign was renewed for Season 2 with a focus on two cities which each have their own unique fascination, titled 'OKINAWA' and 'TOKYO'. Also included was additional content of Japan's unique sub-culture of cosplay. Great interest was generated during Season 1's run between February and October of 2012 achieving over 900,000 page views; 430,000 YouTube views; and 25,000 likes registered on the website itself. In the 'Cool Campaign', offering airline tickets to Japan as a prize, over 50,000 people from 152 countries (regions) applied.
Content added for Season 3 was included the titles:'TRADITIONS' and 'KAWAII'. 'KAWAII' showcases the concept of 'kawaii', which has become a sort of common worldwide term. 'Kawaii' has evolved beyond its original meaning; almost anything that are 'cool' to girls can now be 'kawaii', whether it's things that are pretty or cool. When it comes to 'kawaii', one central icon is artist (singer) Kyary Pamyu Pamyu. Already gaining global recognition as 'KPP', her debut song scored more than 40 million views on YouTube. February kicks off her '100% KPP WORLD TOUR 2013' through 10 countries, starting with a performance in Belgium, followed by performances in France, the United Kingdom, and the United States KPP says in the movie "I think the Kawaii is different to everyone. But for me, the cutest content is added something such as interesting, and strange". Other selections available include such Japanese 'kawaii' essentials as fingernails, pigtails, hello kitty fans, and more.
'TRADITIONS' focuses on the ancient Japanese culture, traditions, and beauty of the Kyoto area. Nothing fully does justice to traditions and culture like Kyoto. This experience is presented through pictures and video making it easily accessible to foreigners. Kyoto has ranked No.1 as travel choice among Asian cities in 2011, in the Condé Nast Traveler' magazine and ranked No.2 in 2012. Check out 'TRADITIONS' and you too may be captivated by its fascination.
Audiences can vote on the 'IS JAPAN COOL?' site simply by clicking the COOL button if they think the content is cool or fantastic. Or alternatively on the NOT SO COOL button if that is their choice. This participation gives us a closer look at Japan's appeal through foreigner's eyes. By the way, the results of COOL votes in Season 1 were somewhat surprising to the Japanese. In order of popularity they were: 'Japanese hospitality', 'high-tech toilets', 'hot springs spa', 'Mt. Fuji', and 'next-generation vending machines'. The system also enables audiences to share on social media including Facebook and leave comments so others can see at a glance why they thought something was 'cool'.
Cool Campaign
Following in the footsteps of the last campaign, we will be offering 'Cool Campaign Season 3!' in which residence outside Japan can win free round-trip tickets to Japan. (Details will be available on the site from February 12th)
For residence outside Japan, we will be setting special discount fares for all domestic flight segments when connecting from overseas flights. Regardless of what airline you use to visit Japan, we are offering a new fare of just 10,500 yen (including tax) per flight segment on domestic routes.
'IS JAPAN COOL?' Season 3 is produced and operated by ANA (All Nippon Airways).