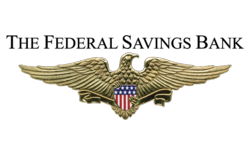 If an individual put down less than 10 percent of their mortgage, they will have to pay the full premium for the entire term of the loan.
Chicago, IL (PRWEB) April 05, 2013
The Federal Savings Bank finds that there are several new changes within the Federal Housing Administration that a lot of first-time homebuyers and consumers will most likely want to know about. First, on April 1st, mortgage insurance premiums increased. Although home owners used to be able to stop paying their mortgage premiums once they reached a certain point and they paid a down payment below a certain level, this will no longer be the case. Peter Grabel of Luxury Mortgage told the source that any individual who had to borrow more than 90 percent of their mortgage will now have to abide by the new rules. This means that if an individual put down less than 10 percent of their mortgage, they will have to pay the full premium for the entire term of the loan. If the individual put more than 10 percent down, it could be eliminated within 11 years as opposed to five.
Under the new insurance premium increase regulations, individuals will have to be able to close before obtaining an FHA loan by June 3. If they are unable to, they will be given a case number that will exclude them from several of the new changes.
Individuals who were able to get a case number by April 1 will gain even more benefits, according to Best Rate Home Loans. One of the most significant reasons homebuyers should try to acquire a case number sooner than later is because they will be able to access the minimum down payment of 3.5 percent on a mortgage, which is about 17 percent less than the rate offered by many private lenders.
Additional regulations and what they mean:
The new regulations also mandate that the minimum rate increases to 5 percent on all home loans more than $625,500, which are also known as jumbo loans. If any potential borrowers applied for an FHA loan, they will most likely be putting down a small amount of money on a jumbo loan property.
"Another alternative, if you can afford to put down 5 percent or more, you can get a conventional loan and do private mortgage insurance or PMI," Grabel said. "The nice thing about that is it can be eliminated after one year if you have the means to pay the mortgage."
Since underwriting is getting more difficult, first-time homebuyers will need to have a high credit score as well as more conservative guidelines that show they have stronger income or a lower debt-to-income ratio in order to qualify for the loan. There are several variables that come into play regarding the new regulations, which is why consumers should communicate with a professional before they move forward with their attempts to obtain an FHA loan.
For more information on how these FHA rules may effect first-time homebuyers please visit: TheFederalSavingsBank.com