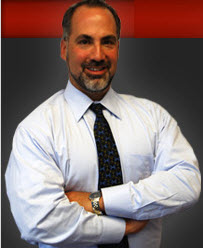 To conduct a proper defense, a client's full participation is required. In addition, when the client is fully engaged in his or her case, he or she understands better what is occurring regarding the defense and this can lower anxiety levels.
(PRWEB) April 05, 2013
Across the country, basketball fans are cheering on college basketball teams as they make their way to the Final Four. With March Madness comes fans who sometimes watch the game while enjoying their favorite adult drink. A number of fans will then get behind the wheel after drinking. Those who are arrested for DWI should fully participate in their defense, to make sure that they maximize their chances for successfully challenging the charges against them, said DWI attorney Evan Levow.
Levow, managing partner at Levow & Associates, offers a few tips for minimizing the risk of being convicted of a DWI in New Jersey.
1. Write out a full narrative of the events that occurred before and after the DWI arrest. Include information regarding what happened in the several hours preceding the car stop, including what kind of sleep was had the night before, and the work history during the day. Details such as these can help establish whether fatigue or other items contributed to the situation. For instance, if the officer notices bloodshot or watery eyes, this may be attributed to the fact that the person was up late the night before.
"Fatigue can also be mistaken for behaviors that are ascribed as indicators of intoxication, such as slow or fumbling hand movement," said Levow, a New Jersey DWI lawyer who practices throughout the state.
2. List all medical conditions that would affect the ability to balance and could mimic intoxication, such as hypoglycemia or a diabetic condition. These medical issues, as well as others, may result in a lack of balance. Physical issues such as podiatric problems, specifically flat feet or issues with legs, knees, hips, back, may also affect balance.
3. Inform the lawyer of what type of food intake there was during the day or evening. The amount of food in the stomach at the time alcohol is imbibed affects how the alcohol is processed by the body. As for the alcohol potentially consumed, it is important to be honest with the lawyer, so that an accurate assessment may be made regarding the allegations contained in the police report.
4. Be honest with the lawyer. The information shared with the defense lawyer is confidential, and will not be disclosed to the prosecutor or the police officer, unless it is specifically discussed. The information is used to properly evaluate the situation and create the strongest defense argument possible.
5. Review the police reports and comment on what is written in the report. If there are differences, it is important to assess those issues. It is not unusual to have a divergence of facts, but it is extremely important to be prepared to address those items.
6. Write down, in detail, what happened while in the police station. Most police departments do not have in-station videotaping, so the only information that can be learned as to what occurred in the police station comes from the police officer's report. A client detail will tell what happened from another perspective. Among other things, if police do not follow specific procedures, the breath test results can be suppressed or excluded from evidence in a case.
"To conduct a proper defense, a client's full participation is required. In addition, when the client is fully engaged in his or her case, he or she understands better what is occurring regarding the defense and this can lower anxiety levels," said Levow in his blog.
Lawyers at Levow & Associates have been trained to analyze all the results and evidence in every DWI case and use that information to help defend clients. Contact Levow & Associates for a free consultation regarding your matter.
About Evan Levow and Levow & Associates, P.A.
New Jersey DWI Lawyer Evan Levow is the senior and managing partner of Levow & Associates and a nationally recognized DWI attorney. Levow's legal practice is 100% devoted to DWI defense. He has been referred to as the DWI Attorneys Attorney, as he is frequently sought out by other attorneys for DWI defense strategies.
NJ DWI attorney Levow was selected as: Best Lawyers in America, 2008, 2009, 2010, 2011, 2012, 2013; Super Lawyers, 2010, 2011, 2012; New Jersey Magazine Top Attorneys, April 2010; and New York Area's Top Lawyers, 2008, 2009, 2011 as seen in New York Magazine. He also received Martindale Hubbell's® highest rating for legal ability and ethics: AV® Preeminent™.
Levow uses his unique knowledge of field sobriety testing and breath-testing machines to help defend his clients. He is qualified by the National Highway Traffic Safety Administration (NHTSA) as an instructor in standardized field sobriety testing. His law firm is the only one in NJ to own both breath-testing machines used by the state.
Levow practices DWI defense throughout the entire state of New Jersey.
Evan M. Levow | Levow & Associates | 1415 New Jersey 70 | Suite #200 | Cherry Hill, NJ 08034‎ | (856) 428-5055 | (877) 735-2288 | 856) 428-5055 | http://www.nj-dmv-dwi.com