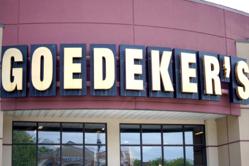 Now, we engage with customers.
Ballwin, MO (PRWEB) April 07, 2013
Social media is transforming the Internet. It is, also, transforming the way businesses operate.
Real-time feedback from customers is here to stay.
With this in mind, online appliance retailer, Goedeker's has begun actively engaging customers on Facebook with a new outreach strategy.
This new effort includes useful content and resources for customers and prospective customers plus the fact that Facebook is an excellent place for customers to ask questions.
"Everyone had a Facebook page, so we created one," says Goedeker's CEO, Steve Goedeker. "But, it took a while to really see the usefulness of it. Now, we engage with customers."
Like Goedeker's Facebook page.
About Goedeker's
Goedeker's was founded in 1951 in St. Louis, MO. It began life as a small appliance shop in the founder's basement. But now, has grown into an online national retailer of fine appliances, mattresses, furniture, and plumbing supplies. Visit Goedekers.com to learn more.