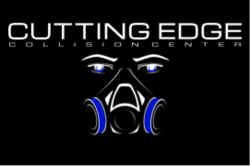 We do all we can to facilitate the experience for our customers, and this shop is just another step in that direction.
Tucson, AZ (PRWEB) April 08, 2013
Cutting Edge Refinishing is pleased to announce the successful opening of their new shop, featuring the space and equipment to work on multiple recreational vehicles at the same time. The Tucson auto body repair shop is located at 2626 S. 4th Avenue, Tucson, Arizona 85713.
The facility has a drive-through estimating canopy that is large enough to accommodate full size class A motorhomes. This enables RV owners to drive right up to the estimator and have them evaluate the damage to their coaches, and learn what the repairs will cost. Also in the new shop is a 45' spray booth, which allows for RV body and paint repair for the greyhound bus sized class A to the customized van size class B, and all sizes in between. The shop is big enough so that it can accommodate several RVs at the same time, allowing them to stay parked indoors while being worked on.
The parking area for the 4th Avenue shop was designed to allow a full turning radius for recreational vehicles, facilitating ingress and egress of the facility, and avoiding the complication of being cramped and having to move other vehicles.
Gary Hagen of Cutting Edge Refinishing said, "We have been doing RV body collision repair for several years, but now we finally have a facility that will better accommodate our needs and enable us to work on several recreational vehicles simultaneously. We do all we can to facilitate the experience for our customers, and this shop is just another step in that direction." Hagen goes on to explain that it is their customer service, combined with attention to detail that sets them apart from other collision repair shops.
Because of the size of the facility, Cutting Edge is able to offer office space for rent for other automotive industry-related businesses. It is Hagen's vision that one day the new facility will become a one-stop shop where all of the customer's automotive needs, from auto repair to auto insurance, can be addressed through the cooperation of each service provider.
Cutting Edge Refinishing has been serving the collision repair needs of the recreational vehicle community for over six years. They have been repairing RV's for some of Tucson's largest RV Dealers, along with their valued customers. Now Cutting Edge can estimate, repair and paint all in the same area, and all covered.
Cutting Edge Refinishing is a full service auto body shop in Tucson, Arizona specializing in collision repair, custom paint (including graphics and airbrushing on autos and motorcycles), restorations, and RV body and paint repair.