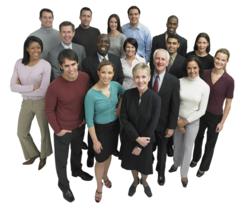 ... how can residential customers gain access to the low bulk prices offered to businesses? The answer is aggregation.
Manchester, NH (PRWEB) April 09, 2013
Electric load aggregation is the process by which individual electric users' band together in an effort to secure more competitive prices than they might otherwise receive working independently. Aggregation can be accomplished through a simple pooling arrangement or through the formation of buying groups, such as Resident Power, where individual contracts are negotiated between the suppliers and the aggregator on behalf of the group. While natural gas and heating oil purchasing groups have been around for years, states have only recently begun to allow residential customers to purchase electricity from third party suppliers.
The main benefits of the Aggregation Model:

Ability to work with multiple suppliers
Research suppliers and their rates for the consumer
Monitoring of expiration dates and supplier contracts
Protection from holdover rates
Businesses with sizeable electric loads typically have greater purchasing power and more leverage in negotiations with their energy suppliers than smaller residential customers. It stands to reason that the more you buy of a given commodity, the more likely you are to secure a volume discount and therefore, lower per unit costs. When buying electricity from retail suppliers, bulk discounts are often contingent upon the purchaser's ability to buy efficiently traded blocks of power. The question then becomes, how can residential customers gain access to the low bulk prices offered to businesses? The answer is aggregation. This model simultaneously meet the needs of both the supplier (in terms of large scale aggregated load) and the residential customer (in terms of lowest possible price through bulk discount). Over time, large amounts of aggregated load also tend to attract more suppliers to the market. In turn, this creates a competitive bidding and pricing situation that benefits aggregation customers.
Resident Power is a New Hampshire based electricity aggregator with over 14,000 customers. Resident Power was the first company to offer residential choice in the State of New Hampshire and has saved its customers hundreds of thousands of dollars versus PSNH and other utilities. Resident Power is a registered electricity aggregator with the New Hampshire Public Utilities Commission ("PUC"), serving all utility areas including PSNH. Resident Power is also registered with the Maine PUC.