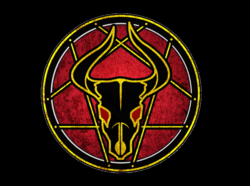 ...Satanism has traditionally existed more as a phantasm, a ready-made outgroup label tacked on to real or imagined 'heretics', with or without any actual devil-worship taking place.
cambridge, MAs (PRWEB) April 06, 2013
The Cultural Studies Club of Harvard University's Graduate School of Education will be hosting 'A History of Satanic Worship' to be presented April 11, 2013, by academics and practicing Satanists.
Satanic Temple spokesperson, Lucien Greaves, will present 'A History of Satanism from The Old Testament to The Satanic Temple' accompanied and followed by long-time public Satanism advocate, Szandora Lavey, who will offer a personal perspective on the modern practice of Satanism.
Cevin Soling, of Spectacle Films, a Harvard Graduate School of Education student, will speak about the use of religion in the service of social activism and as a potential device to protect civil liberties.
The lecture is free and open to the public and will be held in HGSE's Larsen Hall, room #203,14 Appian Way, Cambridge, MA 02138.
Lucien Greaves explains, "The idea of Satanism has always held a good deal of fascination, but the truth is that Satanism has traditionally existed more as a phantasm, a ready-made outgroup label tacked on to real or imagined 'heretics', with or without any actual devil-worship taking place. Our lecture will cover the evolution of the idea of Satan, and the eventual accusations against Satan's alleged servants on Earth that have occasionally metastasized into cruel purgings in the form of witch-hunts. We hope to demystify Satanism -- the idea and the reality -- in a way that can help us to understand our atavistic mob impulses that create imaginary out-groups, and encourage us to look beyond simplistic labels."
Lecture Event: A History of Satanic Worship
Where: Harvard Graduate School of Education, Larsen Hall, room 203
14 Appian Way
Cambridge, MA 02138
When: 7:00pm -- 9:00pm
Admission: Free
Open to the public