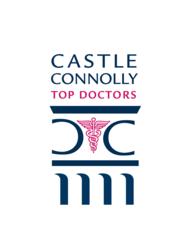 New York, NY (PRWEB) April 09, 2013
Castle Connolly Medical Ltd., the nation's trusted source for identifying Top Doctors, announces the launch of its first ever regional magazine in the state of Arizona – Castle Connolly Top Doctors: Arizona. The new publication is scheduled to be available in bookstores and on magazine racks beginning Tuesday, April 9 for the affordable price of $9.99. It is Castle Connolly's mission that this specialty consumer guide be targeted to assist residents across Arizona in their search for the best local healthcare available.
Included in the presentation of more than 500 detailed Top Doctor profiles, Castle Connolly Top Doctors: Arizona includes biographical and contact information for the top 10 percent of all board certified physicians practicing across Arizona from Flagstaff, to Phoenix, Tucson and everywhere in between. All doctors listed in this guide are nominated by their peers and screened by Castle Connolly's physician-led research team. Castle Connolly Medical Ltd. has partnered with The Media Source, a subsidiary of Source Interlink Companies, in producing this new publication.
Consumers who purchase Castle Connolly Top Doctors: Arizona are also granted access to an online searchable website – http://www.TopDoctorsAriz.com – which allows them to retrieve additional information about a doctor's training. The website permits consumers to search by location, specialty, special expertise, hospital and insurance plans accepted by those physicians.
Castle Connolly Top Doctors: Arizona will be printed and distributed across an area that includes the counties of Apache, Cochise, Coconino, Gila, Graham, Greenlee, La Paz, Maricopa, Mohave, Navajo, Pima, Pinal, Santa Cruz, Yavapai, Yuma.
The magazine will be on sale at a number of quality retailers including Barnes & Noble and Costco.
Castle Connolly Top Doctors: Arizona is also available for purchase online at http://www.castleconnolly.com or by calling 1-800-399-DOCS (3627).
Last year, Castle Connolly published its first three specialty magazines specifically targeted to a metropolitan area. Castle Connolly's Top Doctors: Southern California, Top Doctors: Washington-Baltimore and Top Doctors; Southeastern Texas all achieved a 25-percent sell-through rate and both publications were very successful with advertisers. Castle Connolly will continue to launch several additional Top Doctor specialty magazine publications in markets across the country this year.
Castle Connolly has more than 15 years of experience producing "Top Doctor" features for more than 30 regional and national publications. The impact of these features is substantial, as purchasers of these Top Doctor special issues use the publications as a valuable tool for finding doctors and hospitals.
About Castle Connolly Medical Ltd.
Castle Connolly Medical Ltd. is a healthcare research, information and publishing company whose mission since its inception - more than two decades ago - is to help consumers find independent, trusted information about quality healthcare and Top Doctors on both the regional and national levels.
Castle Connolly currently publishes the acclaimed consumer guides America's Top Doctors®, Top Doctors: New York Metro Area and other books to assist consumers in finding the best healthcare. Through strategic partnerships and collaborations, Castle Connolly's reach has been extended as it creates Top Doctors features, which have appeared in more than 30 major national and regional magazines, as well as through its licensing of Top Doctors databases to various leading websites, corporations and other entities. The Castle Connolly full Top Doctors database is available on our website – http://www.castleconnolly.com – where, annually, more than 36 million doctors profile views are generated by focused consumers seeking the very best in American medicine.
Physicians do not and cannot pay to be selected as a Castle Connolly Top Doctor®.
Founded in 1991, Castle Connolly was established through a partnership between John K. Castle and John J. Connolly, Ed.D. Mr. Castle is Chairman of Castle Connolly Medical Ltd. and is Chairman and CEO of Castle Harlan, Inc., a leading private equity investment firm. He is also the former Chairman of New York Medical College. Dr. Connolly is President and CEO of Castle Connolly and is a past President of New York Medical College.
About Source Interlink
Source Interlink Companies - http://www.sourceinterlink.com - is the leading publisher of magazines and on-line content for enthusiast audiences, as well as a leading sales and service distributor of magazines and provider of related in-store services across North America. Through its sales and services initiatives, the company is able to optimize its media properties through its vertically integrated distribution assets. Source Interlink creates content for more than 70 publications, 90 websites, events, television and radio. Its portfolio includes many respected brands such as Motor Trend, Automobile, Hot Rod, Automotive.com, Surfer and Intellichoice.
The Media Source is a powerful outsourcing partner for select publishers looking to create marketing opportunities and grow sales while lowering overall operating costs, from manufacturing to circulation to developing and implementing. As a division of Source Interlink Companies, The Media Source brings to publishers the substantial resources and expertise of one of the nation's largest publishers and retail sales and logistics firms.
###