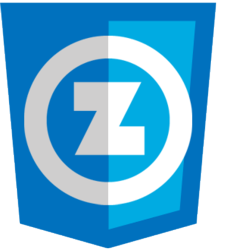 ZeroLag is excited to be in partnership with NetDNA because, like us, they are on the cutting edge of technology and are dedicated to seamlessly optimizing the user experience - Will Bernstein,
(VP of Sales & Marketing)
Sherman Oaks, CA (PRWEB) April 08, 2013
ZeroLag Communications, Inc., the first name in managed hosting, is pleased to announce its partnership with NetDNA, a leading provider of content delivery network (CDN) services. As a result of this union, ZeroLag customers will experience increased delivery speed of images, short-videos, javascripts and all other static content.
A CDN service improves website performance by serving content from a distributed system of servers and intelligently routes that content to end-users across the globe. ZeroLag's CDN service is powered by NetDNA's EdgeCaching for Platforms, a NetDNA product designed with the performance, scalability and automation necessary for integration into web platforms like ZeroLag's Managed Hosting.
EdgeCaching for Platforms uses NetDNA's Global Anycast Network, all solid-state hard drives at edge locations and an optimized TCP stack to boost performance. For ease of use, the service has pioneered a representational state transfer (REST)-based API and CDN automation that allows ZeroLag platform customers to manage their CDN in real time.
High Availability and High Performance
"ZeroLag is excited to be in partnership with NetDNA because, like us, they are on the cutting edge of technology and are dedicated to seamlessly optimizing the user experience," says Will Bernstein, executive vice president of sales and marketing at ZeroLag. "Combining NetDNA's enterprise-class CDN service with ZeroLag's fully managed hosting, Magento Enterprise hosting and cloud / virtual hosting will provide every client with the industrial strength, mission critical solution they desire. By combining our cutting-edge hosting infrastructure with blazing fast content delivery from NetDNA, our customers can take advantage of faster response time and reduced server load."
"We believe that every website should have optimized performance—it's essential to maximize website conversions, scalability and profitability—which is why we've optimized our platform to be integrated into compatible services like those from ZeroLag," said Samir Said, NetDNA's vice president of sales. "We believe our NetDNA EdgeCaching for Platforms product combined with ZeroLag's ability to provide excellent support, performance, reliability and security in managed hosting, make an unbeatable combination for our joint customers."
Peace of Mind as a Service
"ZeroLag is committed to providing 'Peace of Mind as a Service' to our customers," Bernstein confirms, "and our partnership with NetDNA helps further implement that commitment. By offloading static content to the CDN, the overall load on our customers' web servers is reduced, resulting in a higher capacity to handle more visitors with the same hardware, giving our customers more bang for their buck," he explains. "The NetDNA CDN services are now included with some free bandwidth with all of our dedicated servers and clusters. Connecting NetDNA's CDN to the client's website and server is done with just a few simple modifications. Once enabled, it's a snap," Bernstein adds. "Our customers can seamlessly manage and control CDN configurations via their ZeroLag branded, NetDNA Control Panel."
About ZeroLag Communications
Based in Sherman Oaks and El Segundo, California, ZeroLag Communications provides managed hosting to many popular websites and applications for clients including the NFL, General Motors and Microsoft Corporation. ZeroLag offers a range of solutions such as fully managed hosting, Magento enterprise hosting and cloud and virtual hosting. For more information, contact ZeroLag at 877-ZERO-LAG (937-6524) or visit http://www.zerolag.com.
About NetDNA
NetDNA is one of the fastest growing content delivery network (CDN) companies. The company is rewriting the rules in the CDN market by being the most developer-friendly CDN with its Developer Center (developer.netdna.com). NetDNA has developed its own data centers with proprietary software that lets the company provide competitively priced, secure, no-compromise services that can be quickly implemented to improve website performance. More than 10,000+ companies across the globe use NetDNA due to its worldwide network, flexible deployment, custom development, dedicated engineer-level support and competitively priced bandwidth. For more information, contact NetDNA at 1-877-5-NETDNA or visit http://www.netdna.com.
All products and company names referred to herein may be trademarks or registered trademarks of their respective companies and mark holders.
Media Contact:
Harvey Jacobs
Netword Creative Services
310-684-2336
networdcs(at)gmail(dot)com