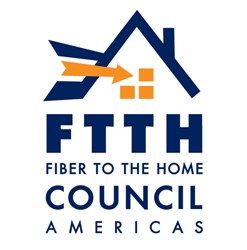 Washington, DC (PRWEB) April 05, 2013
Google Fiber head Milo Medin and Case Western Reserve University Chief Information Officer Lev Gonick will join other pioneers of ultra high-speed connectivity in keynoting a May conference aimed at helping communities across the U.S. launch their own next generation, the Fiber to the Home (FTTH) Council Americas announced today.
The conference, From Gigabit Envy to Gigabit Deployed, to be held May 29-30 in Kansas City, will feature working sessions focusing on every aspect of bringing next generation speeds to communities, from building the business case and securing community support to working with local governments and engaging the key stakeholders. It will also include interactive sessions that utilize resources from the FTTH Council's new online Community Toolkit, offering participants hands-on opportunities to learn from those who have successfully deployed ultra high speed networks in their communities.
As Vice President of Access Services for Google, Medin leads the much heralded fiber to the home project that his company is currently building to bring gigabit speeds to homes in the Kansas City area. Gonick, as Case Western's CIO, has led the university to partner in a groundbreaking project, deploying a gigabit-to-the-home to a neighborhood surrounding the Case Western Reserve University campus.
The event will also feature remarks from Blair Levin, Executive Director of the University Community Next Generation Innovation Project, or Gig.U, which is a group of over 30 leading research university communities seeking to bring gigabit connectivity to their communities. Levin recently served at the Federal Communications Commission, where he led the development of the National Broadband Plan that the FCC delivered to Congress in 2010.
The keynote panel session will include insights from Richie Sorrells, President & CEO of GVTC – a telephone cooperative north of San Antonio that has used fiber to the home technology to transform itself into a provider of high-speed broadband and video services; Joey Durel, President of Lafayette Parish, home of Lafayette Utilities System, a public utility that has brought gigabit connectivity to the Acadiana region of Louisiana, Ron Hinds, General Manager of Grand River Mutual and; Mark Ansboury, President & CEO of Gigabit Squared, who is in involved in advancing public-private partnerships to build ultra high speed networks in university communities, most notably the recently announced project in Seattle.
"We have gathered some of the most knowledgeable and passionate leaders in the deployment of ultra-high speed broadband," said Heather Burnett Gold, President of the FTTH Council. "They will speak about the process of getting gigabit connectivity, what it can mean for local economic development and how it has changed their cities and businesses. We are truly excited to provide community and business leaders in attendance the opportunity to learn from pioneers of the all fiber revolution."
Partnering with the FTTH Council on this event are Google Fiber, Gig.U, KC Digital Drive, U.S. Ignite, NATOA, Broadband Communities, the National Telecommunications Cooperative Association (NTCA), Internet2 and The Schools, Health and Libraries Broadband Coalition (SHLB), each of whom will contribute their expertise in helping conference-goers begin the process of planning and deploying ultra high-speed networks in their communities. In addition to the Fiber to the Home (FTTH) Council, the event's sponsors are Corning, OFS, TE Connectivity, Calix, OnTrac, Kelley Drye, ADTRAN and the Prysmian Group.
Conference attendees will be invited to join Google Fiber for a tour and happy hour at the Google Fiber Space, an interactive location in Kansas City where interested parties can come to experience the power of gigabit connectivity, ask questions about Google Fiber, and sign up for service.
Online registration is now open to civic, community and business leaders, and service providers who want to understand how to join the gigabit revolution.
"This is the event for those that want to connect with and learn from peers who have gone through the steps of building an all-fiber network and, most importantly, to learn how to use our online toolkit to craft an action plan to take home and begin implementing," said Gold.
About the Fiber to the Home Council Americas
The Fiber to the Home (FTTH) Council Americas is a non-profit association consisting of companies and organizations that deliver video, Internet and/or voice services over high-bandwidth, next-generation, direct fiber optic connections - as well as those involved in planning and building FTTH networks. Its mission is to accelerate deployment of all-fiber access networks by demonstrating how fiber-enabled applications and solutions create value for service providers and their customers, promote economic development and enhance quality of life. More information about the Council can be found at http://www.ftthcouncil.org.