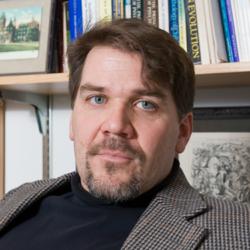 "We believe that it will hold the key to understanding the links between genes, brain and behavior." - Bucknell University of Psychology David Evans
LEWISBURG, Pa. (PRWEB) April 09, 2013
Traditionally, doctors have taken an either-or approach to diagnosing neurodevelopmental disorders such as autism spectrum disorder (ASD): either an individual has the disorder, or doesn't. Bucknell University Professor of Psychology David Evans believes it is time for a change.
"It's all wrong," said Evans. "This approach fails to appreciate the more subtle aspects of ASD. It is not an all or none phenomenon. Some people struggle with social skills, some less so. Some people have elaborate hobbies or are relatively rigid in their thoughts and behaviors, where others are less so. So rather than a categorical approach, we need to develop and apply measures of behavior that allow us to see the more subtle parts of the spectrum of behaviors that comprise ASD. Also, we need to consider family background."
To demonstrate the point, Evans points to IQ scores. Traditionally a person with an IQ lower than 70 is defined as having an intellectual disability. Though there is little if any difference between an individual with an IQ of 69 and another with an IQ of 71, one would be considered to have an intellectual disability and the other would not.
"Imagine if we have a child with a genetic anomaly, but the child's IQ is 85," Evans proposed. "Technically, we would not diagnose the child with a disability. However, if the family of this child has IQs around 130, we could consider that this child's genetic anomaly has 'cost' him or her 45 IQ points — a very substantial difference. We can consider similar effects with nearly every trait that has some genetic component."
The finding is one of the key points in "Developmental Brain Dysfunction: Revival and Expansion of Old Concepts Based on New Genetic Evidence," a paper published this month in The Lancet Neurology, one of the most prestigious and respected clinical neurology journals in the world. The study is a collaboration between Evans and researchers at Geisinger Health System and Yale University.
"Not everyone who reads this will agree with us, and there is some resistance on the part of many scholars to embrace this spectrum or quantitative approach," Evans said. "But we believe that it will hold the key to understanding the links between genes, brain and behavior."
The group's research also supports the idea of developmental brain dysfunction (DBD), which calls for classifying a broad spectrum of neurodevelopmental and neuropsychiatric disorders, ranging from autism and intellectual disability to schizophrenia, as different manifestations of a common underlying denominator rather than completely independent conditions with distinct causes.
"What we have seen over the past few years is that genetic mutations that were initially found in individuals with one disorder, such as intellectual disability or autism, are then identified in people with an apparently different condition like schizophrenia, epilepsy or bipolar disorder," said Dr. Andres Moreno De Luca, a research scientist at the Autism and Developmental Medicine Institute at Geisinger Health System and article co-author.
Evans says the research group plans to extend the study to larger samples of distinct genetic subtypes, creating large-scale collaborations from around the world. "This way we can continue to make scientific discoveries while helping families who have children with a range of neurodevelopmental disorders."
Other authors on the paper include: David Ledbetter, Ph.D., executive vice president and chief scientific officer at Geisinger; Scott Myers, M.D., autism specialist at Geisinger; Thomas Challman, M.D., of Geisinger and Daniel Moreno De Luca, M.D., of Yale University, New Haven, Conn.
About Bucknell University
Founded in 1846 and located along the banks of the Susquehanna River in historic Lewisburg, Pa., Bucknell University is the largest and one of the most highly ranked liberal arts universities in the country. Students can choose from more than 110 majors and minors in the arts, engineering, humanities, management, and social and natural sciences, as well as extensive global study, service-learning and research opportunities. Bucknell's 3,500 undergraduate and 100 graduate students from across the world enjoy a low 10-to-1 student-faculty ratio and 150 students clubs and organizations plus 27 Division 1 athletic teams.