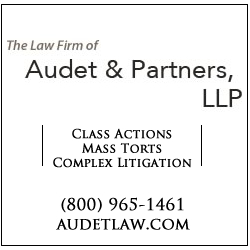 Borrowers are left with no option but to bear the cost for the excessive insurance.
San Francisco, CA (PRWEB) April 09, 2013
U.S homeowners purchasing residential property within "Special Flood Hazard Areas" as designated by the Federal government may have been excessively charged by lenders for mandatory flood insurance. In a recent decision issued by the United States District Court for the Northern District of New York in Casey v. Citibank, N.A., et al. No. 5:12-CV-820 (N.D.N.Y.), several prominent mortgage lenders are alleged to have procured force placed flood insurance for borrowers in excess of amounts mandated by Federal Law. The Court in Casey denied motions filed by the defendant mortgage lenders who had sought to dismiss a class action lawsuit brought on behalf of homeowners alleged to have been charged for excessive levels of flood insurance on their residential properties.
In March, state regulators in New York reached a settlement with Assurant, Inc, a provider of specialty insurance products in the U.S. and select worldwide markets, over "force-placed" insurance policies, with the insurer agreeing to pay $14 million in civil penalty, refund some home owners and modify certain business practices.*
According to Michael McShane, a California-based attorney with Audet and Partners, LLP which continues to investigate the breadth and scope of this practice: "In many cases, the cost of the flood insurance policy is alleged to have either been deducted from the borrower's home equity account, or simply been added to the mortgage balance. In such situations, borrowers are left with no option but to bear the cost for the excessive insurance. Additionally, homeowners who have purchased statutorily required levels of flood insurance are alleged to have incurred significant time and frustration in establishing the sufficiency of their coverage levels to lenders."
Bloomberg has estimated that lender profits on force placed insurance in 2010 exceeded $5.5 billion**. Force placed insurance has become so lucrative for lenders that many banks have scrambled to form their own insurance companies to optimally capitalize on this practice.
If you believe you have purchased property in a "Special Flood Hazard Area" and believe that your mortgage lender secured force placed flood insurance on your property, you are urged to contact Attorney Michael McShane at Audet and Partners, LLP at (800) 965-1461 or visit our website at http://www.floodinsurancelawsuit.com.

** http://www.bloomberg.com/news/2012-05-06/look-who-s-pushing-homeowners-off-the-foreclosure-cliff.html