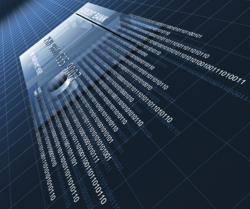 Our platform will provide many inherent advantages to Property Managers and Residents, such as a complete suite of mobile applications. We are excited about the additional capabilities our partners can bring to the market with our PAPI
ClearWater, Fl (PRWEB) April 16, 2013
In recognition of the importance of facilitating partnerships in the rent payments industry RentPaidOnline announces a significant enhancement to its platform with the release of its Partner Application Programming Interface, (PAPI). PAPI provides a sophisticated tool that will seamlessly facilitate integrations. Forward looking providers in the multi and single family rental industry will find PAPI an efficient and effective way of combining their technology with the industry leading capabilities of the RentPaidOnline platform.
"Our mission is to the best total solution provider to the rental industry" states Steven Foster, Chief Business Development Officer ~ EVP of RentPaidOnline, a division of EFX. We commit to align with them and provide integration tools that are state of the art in the industry. Foster adds "Our platform will provide many inherent advantages to Property Managers and Residents, such as a complete suite of mobile applications. We are excited about the additional capabilities our partners can bring to the market with our PAPI"
The RentPaidOnline PAPI provides an easy to implement, flexible methodology for selected and certified Partners to broaden the scope and utility of the RentPaidOnline system. Potential Partners are encouraged to contact Steven Foster at 855.769.7368 or by cell at 904.599.2794 for details.
About RentPaidOnline™
RentPaidOnline's technology includes a real time web-based and mobile platform for electronic check, credit cards, and cash payments for the property management industry. EFX Financial Services Inc. was founded in 2006 and processes hundreds of millions of dollars in transaction volume annually throughout the United States and Canada. The key advantages of the RentPaidOnline service are our multiple, innovative, one of a kind payment channels and our "think outside the box" mentality to ensure our clients are always heard first and foremost. RentpaidOnline is introducing many first of its kind technology's such as Jumio's Netswipe™ technology for a truly mobile solution, and our marketing engine to ensure our clients obtain and maintain the adoption they desire. EFX Financial Services corporate office is located in Clearwater, FL. EFX Financial Services also has additional offices in Jacksonville, FL., Atlanta, GA., Dallas, TX., and Philadelphia, PA.
For more information about RentPaidOnline contact us at 855.PMY.RENT(769-7368) or email us at sales@rentpaidonline.com Renters and Property managers are invited to catch up on all things RentPaidOnline via our Renters Room, Pro's Corner, Twitter, and Facebook
** Netswipe™ is a registered Trademark of Jumio Inc.