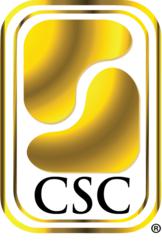 Northridge, CA (PRWEB) April 05, 2013
Contemporary Services Corporation (CSC), the world leader in event security and crowd management, will provide services for this year's NCAA Men's Basketball Final Four Tournament, which will be held April 6 and 8 at the Georgia Dome in Atlanta. CSC will provide over 1200 event staff employees to provide crowd management services under the direction of Carl Adkins, Georgia Dome's General Manager. A CSC client since 2001, the Georgia Dome has hosted two NCAA Final Four Tournaments and two NFL Super Bowls. Home to the Atlanta Falcons, the Georgia Dome has consistently topped the rankings of NFL security and customer services audits.
As the NCAA celebrates its 75th year of March Madness, CSC is pleased to once again take part in the Final Four Championships and also appreciates the partnership and continued support of the Georgia Dome. Greg Overstreet, CSC Atlanta's Branch Manager, also shares his gratitude towards "the entire CSC Atlanta team for their hard work and efforts in preparation for this event. Many thanks to Bill Smith, CSC's Georgia Dome Event Manager, and Candace Eikner, CSC Atlanta's HR Director who, along with her team, helped recruit an extraordinary staff for this special event." In addition to the NCAA Men's Division I Final Four Tournament, the city of Atlanta will also host the NCAA Men's Divisions II and III Championships, which will be held at Philips Arena on April 7.
About Contemporary Services Corporation
Contemporary Services Corporation (CSC) is the world leader in event security and crowd management for the entertainment and sporting event industries. Throughout its 46 years of experience, CSC has garnered a loyal and esteemed client base, including more than 100 stadiums and arenas, over 100 universities and colleges, more than 20 convention centers, and numerous clients within the professional ranks of MLB, MLS, NBA, NFL, NHL, and NASCAR. CSC has also provided services for the world's most prestigious special events, including Collegiate Bowl Games, NCAA Final Four Tournaments, US Open Tennis, 30 Super Bowls, 8 Olympic Games, 4 Presidential Inaugurations, 2 Papal visits, and 2 FIFA World Cups. CSC operates more than 50 branch locations throughout the United States and Canada.
http://www.csc-usa.com
Contact:
Devan Schulz
VP, Marketing
818.885.5150