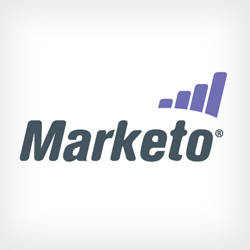 We are eager to help companies improve sales by implementing Marketo and integrating it with their current customer management software. - Magic Logix CEO, Hassan Bawab
Dallas, TX (PRWEB) April 05, 2013
Dallas-based digital marketing agency Magic Logix announced the launch of a partnership with Marketo, the leading provider of marketing automation software. This new agreement means Magic Logix serves as a trusted agency managed service partner for companies utilizing Marketo's services. Marketo's clients range from small businesses to global corporations, like Citrix, Compuware, EMC Corporation, Intel and Talend. The partnership recognizes Magic Logix's certified team and expertise in implementing Marketo software.
This unique alliance provides a customized resource for businesses looking to expand their sales. In addition to the lead generation and nurturing services Marketo provides, Magic Logix offers a tailored digital marketing strategy for businesses, complete with custom site design, SEO services and social media campaigns.
"We are eager to help companies improve sales by implementing Marketo and integrating it with their current customer management software," Magic Logix CEO Hassan Bawab said.
Both companies are committed to providing services that enhance businesses' presence and success online.
###
About Marketo
Marketo uniquely provides easy-to-use, powerful and complete marketing software that propels fast-growing small companies and global enterprises alike. Marketo's marketing automation and sales effectiveness software – including the world's first integrated solution for social marketing automation – streamlines marketing processes, delivers more campaigns, generates more win-ready leads, and dramatically improves sales performance. With proven technology, comprehensive services and expert guidance, Marketo helps thousands of companies around the world turn marketing from a cost center into a business-building revenue driver.
About Magic Logix
Headquartered in Dallas, Texas, Magic Logix is a leading global digital marketing agency that drives client business growth by merging creativity, technology and online marketing. Through proprietary client intake, workflow and project management processes, Magic Logix consistently yields top quality results, client satisfaction and long-term relationships. Through continual discovery of new industry best practices and partnerships with industry leaders, Magic Logix delivers world class business expansion solutions to mid-sized to Fortune 500 companies and government agencies. Magic Logix continually ranks internationally in the top ten Web Design, SEO and Web Development firms by Top SEOs, Best Web Design Agencies, Interactive Media, Communicator Awards, Tech 200, is GSA certified and a fast growth company in Inc. 500. Our in-house staff works closely with clients to provide completely customized solutions using the latest technologies, best practices and originally developed approaches to produce top-quality ecommerce solutions, marketing automation tools, custom content management system (CMS) and customer relations management (CRM) integration, and dynamic Web presentations. For more information, please visit http://www.magiclogix.com.