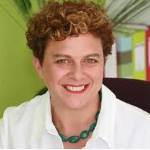 The ICF Australasia Coaching Conference 2013 offered a unique chance to hear the latest in coaching research and education and connect with colleagues
Melbourne Austraila (PRWEB) April 07, 2013
International Coach Academy (ICA) CEO, Robyn Logan participates in the first Sydney-based Coaching Conference in more than 10 years. The conference, hosted by International Coach Federation Australasia, which currently represents more than 1300 members throughout Australia and New Zealand, was held March 22, 2013 and attended by practitioners, researchers, service providers and students of this emerging field.
"The ICF Australasia Coaching Conference 2013 offered a unique chance to hear the latest in coaching research and education and connect with colleagues from across the wide spectrum of backgrounds, interests and stages of training that make coaching the dynamic field that it is," says Logan whose Australian-based coach certification training program draws students from all over the world.
Logan added that the three-day program offered rich and varied content with world-class international and national speakers. Among those sharing latest coaching methodologies and research discoveries was former prisoner, Dr. Paul Wood whose 'What's Your Prison?' five-step process takes people through basic understanding of their human condition, to realising the mental prisons that hold them from achieving their full potential, to taking ownership of and creating a future of freedom.
Other keynoters included Roma Gaster, co-author of The Equality Myth, a practical business book aimed at transforming business paradigms from hierarchical structures to collaborative systems and David Peterson, Director of Leadership and Coaching at Google, where coaches senior leaders, oversees internal and external coaching programs, and supports a variety of executive development and organisational learning programs.
According to Logan, the information garnered at the conference will enrich and enhance ICAs certified coaching training program and add to it's rich 10-year history of delivering the highest standards of professional coaching accredited by the International Coach Federation while helping coaches establish a portfolio for a professional practice.
Globally more than 4,000 students from over 70 countries have attended the International Coach Academy. Today, with over 40 full and part time staff and trainers located throughout the world, ICA operates around the clock, over multiple time zones. Students access courses from their homes and yet engage with people from every corner of the world.
ICA fosters worldwide connection among established and prospective coaches as well as those who use the coaching process in their business, their art, and their relationships.
ICA's Coaching Teleseminars regularly attract 500+ participants a month, bringing together people from all over the world who have an interest in learning more about the professional coach certification. Participants are leaving more excited to apply what they have learned about being a successful coach. ICA's Teleseminar host Merci Miglino, explains, "We are delighted to offer relevant and valuable information through our monthly speaker series and educational programs to meet the increasing demand for support in the coaching field."
# # #
About ICA. ICA runs free coach training classes for people interested in learning more about professional coach certification. "Coaching 101" classes run weekly and attract coaching students from all over the world. Participants are leaving more excited to apply what they have learned about being a successful coach. Coaching 101 trainer, Nick Bosk explains, "We are delighted to offer relevant and valuable information through this training series to meet the increasing demand and interest in the coaching field."