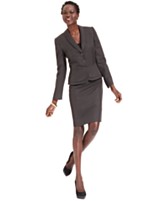 (PRWEB) April 04, 2013
Wholesale Nigeria videos have been released by Closeout Explosion, a New York closeout business. The videos which have been published online cover a range of wholesale topics related to doing business in Nigeria. The videos cover important topics that are of interest to businesses looking to expand into the Nigerian market, for exporters looking to supply brand name merchandise to this populous market, and for retailers looking to import designer merchandise to sell in Lagos, Abuja, Port Harcourt, and to other cities. The information provided covers general topics that can help all wholesale buyers, such as buying and selling tips, to more precise information geared specifically to this enterprising African market. For example, in one of the videos, three major malls are reviewed, the Palms Shopping Mall in Lekki, the Ikeju Mall in Ikeju, and the Ceddi Plaza in Abuja.
Donny Lowy has developed a client base of Nigerian customers who visit his Brooklyn wholesale warehouse or order online and have their products shipped freight collect through shipping companies such as Express Air Freight, Concord Shipping, Impex, and Grandbelle. Retailers located in Africa can order an assortment of different brand names, styles, colors, and sizes , by product category, such as social dresses, career shoes, professional work suits, and handbags. Alternatively, by visiting the warehouse in person, or sending someone on their behalf, African resellers can make their own selection based on their personal customer criteria.
"There is a vast potential in the African continent for American and European designer label apparel, footwear, and fashion bags. I have published these videos to help all retailers, including those in Nigeria, to grow their businesses. As an overstock supplier I recognize that to the extent I can enable my clients to increase their profits, I will be directly helping my New York liquidation company prosper as well, so it is in my interest to help them in every way that I can," expressed Donny Lowy, who started selling merchandise directly to local stores and now has an extensive export database of overstock buyers.
In addition to these online presentations, Donny has published many interesting articles that address all levels of the closeout business, from swap meet vendors to eBay sellers to discounters. While many of the articles are not necessarily aimed at conducting business in West Africa, the strategies presented can be applied with slight modifications made for local cultural and style preferences.