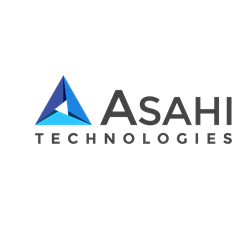 New York (PRWEB) April 05, 2013
One of the most trusted data measurement platforms for over a decade, Atlas advertiser suite is an ad-serving product that helps advertisers buy and manage ads. For businesses engaged in online advertising campaigns, evaluating the return on investment in marketing spend is a complex task. Without proper data, estimating the marketing expenses can not only be difficult, but can also squander well-intended marketing dollars. Integrating well with other marketing data sources such as website analytics, search, social networks, email marketing data, CRM data, and others, Atlas strongly aids marketers in gaining a holistic view of the customers. Consolidating all the marketing data into a single and easy to use location, the ad platform enables internet merchants to start measuring cross-channel effectiveness accurately. And to help online merchants gain vital cross-channel insights to optimize media buys and plans, consumer engagement, campaign performance and channel spend, the NY based firm has launched Atlas Ad Serving Services for New York.
According to Reuters, Facebook is now all set to acquire Atlas Solutions. With this strategic move speculations are rife that this acquisition will trigger more consolidation in the ad stack arena. Atlas has built in capabilities that allow marketers to gain a deeper understanding of campaign effectiveness which ultimately leads to enhanced advertising experiences for consumers. Atlas Solutions focuses heavily on allowing marketers to use the real-time data it collects to make more organized decisions about which ads they should be serving and to whom. They can also prioritize advertisements that are needed to keep their advertisers happy and make sure they get the impressions they want. With the Atlas technology, advertisers will be able to track ads the same users see on other news and shopping sites, to get a fuller picture of what impressions gained in various places lead to a purchase. With marketers struggling to understand how their efforts across different channels complement and strengthen each other, Atlas positions the right messages in front of the right people at the right time. This helps merchants to get a 360 degree view of the campaign performance.
The skilled and expert IT professionals at Asahi Technologies offer professional Atlas ad serving services enabling successful implementation across multiple channels. Striving to implement the powerful Atlas Advertiser Suite for the ad market, the firm ensures the client's ad campaign to stay at the top of all digital efforts in the hyper competitive industry. Powered with Atlas Advertiser Suite, Asahi Technologies offers services in the following areas.

Atlas rich Media and Video Integration
Atlas Media Console Atlas Search
Atlas Audience Messaging
Accurate Measurement and Analysis of Data
Atlas Efficiency Apps
Atlas APIs
To help businesses know more about Atlas Ad Serving services, Asahi Technologies provide a free online consultation to clients letting them understand their options.
About Asahi Technologies
Asahi Technologies is a New York based web design and development firm that provides software consulting and Web solutions to small and medium level businesses all across North America. Asahi Technologies specializes in responsive design, cloud computing, online marketing, mobile application development and open source technologies. Under the leadership of Mr. Vinod Subbaiah, who himself started his career as a software programmer, Asahi Technologies' team comprises of experienced software professionals having extensive knowledge of technology with B2C and B2B operations. The firm's headquarters is located in New York City, NY.