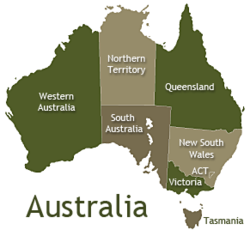 The site is all about making real estate marketing straight forward.
Sydney, NSW (PRWEB) April 06, 2013
Real Estate agents seeking wider exposure for their online listings can now get 50% off the monthly listings package on GoodSpot which normally sells for AUD $49.95. This allows registered real estate agents unlimited listings for a 30 day period.
The promotion by GoodSpot was announced on 5 April 2013 and lets agents add listings (once they are registered) for residential property, commercial real estate and businesses for sale. The offer will last for 90 days only and registration is free of charge.
"This is a great deal for Australian Agents who'd like to be early adopters of new technology and get set whilst our site is new," Ben Beukes, founder of GoodSpot said. "The site is all about making real estate marketing straight forward."
GoodSpot is a real estate publisher who aims to have one of the most active online communities for real estate professionals in Australia. The site specifically caters to small agencies and owners of property who want to simplify the daily management of their advertising needs.
The founder believes that real estate advertising in Australia continues to move away from newspapers and print media. He thinks that an increasing number of agents and owners want the opportunity to use a DIY service that is affordable but not necessarily cheap.
To make use of the discount registered agents need to enter a coupon code "yA10eV23eH12" as part of step 5 when they "Add a Listing".
Related links
goodspot.com.au