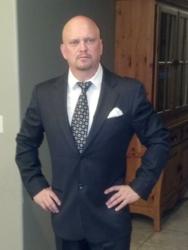 Phoenix, Arizona (PRWEB) April 05, 2013
Recently, CPAP has been the leading option for Obstructive Sleep Apnea (OSA) treatment. CPAP, or continuous positive airway pressure, is a treatment that uses air pressure to keep the airways open. There are three main parts to CPAP; A mask or other device that is strapped to your face over your nose or your nose and mouth, a tube that connects the mask to the machine's motor, and a motor that blows air into the tube. Unfortunately, this method of treatment can be uncomfortable and evasive while trying to sleep.
Gergen's Orthodontic Lab has developed another option to being treated for OSA through an oral appliance. What makes this different from CPAP is it aligns your jaw to keep your airway open and by creating a way for air to flow through instead of forcing it down, it provides a natural way to breathe. The herbst appliance for OSA made by Gergen's Orthodontic Lab is one of two in the country approved by medicare. With over 100 NFL players currently using it, more and more individuals are turning to the herbst appliance for treatment.
Dr. Gary Core will join Pro Player Health Alliance (PPHA) in an event that will educate Phoenix and its surrounding communities on diagnosing and treating the deadly disorder, OSA on April 18 in Phoenix. Make sure to register for this event to learn more about OSA, treatment via oral appliance and meet NFL greats such as Larry Fitzgeral, Mark Walczak, Derek Kennard and Roy Green.
Event Details
Location: Sheraton Crescent Hotel 2620 West Dunlap Avenue, Phoenix, AZ 85021
Date: April 18, 2013
Time: 6:30PM-8:30PM (MST)
Phone: 602.863.3411
This event is free to the public and will discuss the symptoms of Sleep Apnea and alternatives available to treat this deadly disorder.