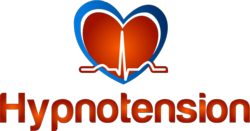 Over 90% of cases of hypertension have no underlying medical cause, and can be prevented, and even reversed, with a few simple lifestyle changes
(PRWEB UK) 5 April 2013
Globally, high blood pressure is estimated to affect more than one in three adults aged 25 and over, which equates to about one billion people.
It is believed that high blood pressure causes heart disease and stroke, which together make up the world's number one cause of premature death.
Researchers estimate that high blood pressure contributes to nearly 9.4 million deaths from cardiovascular disease each year. It also increases the risk of conditions such as kidney failure and blindness.
World Health Day is celebrated on 7th April every year to mark the anniversary of the founding of WHO in 1948. Each year, a theme is selected to highlight a priority area of public health concern in the world. This year their focus is on high blood pressure.
Detecting high blood pressure is the first step in preventing and controlling it. On this year's World Health Day, Hypnotension would like to encourage people around the world to get their blood pressure measured.
When people know their blood pressure level, they can take steps to control it.
Hypnotension co-creator, Rob Woodgate says, "Knowing your blood pressure figures is as important as knowing your weight, and catching a rising blood pressure trend early could save your life. It's a simple painless process that can be done by your GP, local pharmacy or even at home by purchasing a blood pressure testing machine for as little as £10."
He adds, "Over 90% of cases of hypertension have no underlying medical cause, and can be prevented, and even reversed, with a few simple lifestyle changes."
The Hypnotension programme looks at a variety of lifestyle factors to establish which is likely to be causing or maintaining high blood pressure. These lifestyle factors are then targeted using specific cognitive and hypnotherapeutic techniques to help reduce the client's blood pressure towards more normal levels.
There is a network of specially trained Hypnotension practitioners all over the country who can help you make the lifestyle changes which could help save your life.