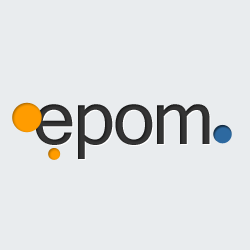 (PRWEB) April 07, 2013
The average publisher revenue increase, concerning the non-optimized for mobile sites, is estimated around 48% in 1Q, 2013, according to Epom ad serving company report.
Epom, the international ad serving and ad management solution provider, has presented 1Q, 2013 Epom UniMobile efficiency report. The released data, in particular, cover the changes in publishers' revenue, influenced by the implementation of UniMobile technology, specifically created for monetization of mobile traffic on display webpages.
In this respect, the average profit growth is estimated at approximately 48% among Epom clients, according to the report. Namely, the most significant changes are attributed to regions in Asia (68%), Latin America (65%) and Eastern Europe (59%), from the geographical perspective. As for the niche aspect, the most visible revenue enhancement in 1Q, 2013 is distinguished in the "Entertainment" (51% on average) and "E-Retail" (48, 5%) sectors.
According to Anton Ruin, Epom CEO in Ukraine, admits, the acquired results, reflected in the company's 1Q, 2013 report, have got profound reasoning. "It's clear that the largest alternations in revenue are tracked in regions where the mobile device consumption is increasing faster than the paste of mobile site version creation. Thus, it's no surprise that Asian countries are ahead in the growth of non-optimized for mobile sites' revenue", he claims.
As for the overall perspectives of Epom UniMobile future modifications, Mr. Ruin is confident that these will be introduced soon. "Even now, we've managed to make the technology incredible by all means, as it enables our clients to get the decent eCPM rates from mobile traffic on non-optimized websites. Yet, this doesn't mean we're ready stop, so get prepared for the newly-added features in the upcoming months," he smiles.
About Epom:
Established in 2010, Epom is an international company that develops ad serving and ad management solutions for publishers, multi-site content networks, ad networks, and advertisers.
Epom enables its users to run display, video, mobile ads in one place thus saving time, resources and bringing more profit. Epom is massively scalable platform suitable for any impressions volume that needs to be served.
For more information, visit http://epom.com.