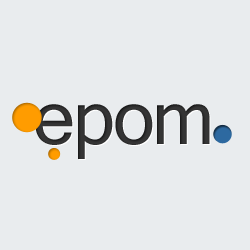 (PRWEB) April 08, 2013
Epom, the international ad serving and ad management solutions provider, informed today about an update to eCPM Optimization algorithms. eCPM Optimization is a feature that automatically prioritizes all advertising campaigns according to each campaign's performance. Therefore, it allows customers to maximize their revenue over the value of ad impressions.
Anton Ruin, CEO at Epom commented current activity: "We developed several algorithms with partly and fully automatic control. These updates enable agencies and networks that launch a significant number of ad campaigns simultaneously, manage their time in a more effective way and as a result - maximize their revenue."
Improved eCPM Optimization analyzes ad campaign effectiveness and prioritizes them the way they can bring maximum profit. It computes the effective CPM for each type of CPC, CPA and CPM-based campaigns and then determines the optimal weight to assign to each campaign so as to maximize your overall revenue. The unique algorithm combines an expert estimate together with the analysis of observed statistic data for the given campaign, allowing to benefit from each ad campaign. Epom algorithm calculates all factors that can influence the result e.g. targeting, web site, location, etc. and is especially effective with the CTR and CPA optimizations.
"The greatest part in our updates is that all types of ad campaigns can use optimization algorithm: CPM, CPC, and CPA. I believe, it is hard to find a similar solution in the market. Once you have entered prices for all of your campaigns, eCPM optimization will keep a running calculation of each campaign's eCPM and automatically weight the campaigns by their measured performance," stressed Mr. Ruin. "Currently we are working on partly automatic algorithms that will combine accuracy and control of manual prioritization and automatic weight assignment."
About Epom:
Established in 2010, Epom is an international company that develops ad serving and ad management solutions for publishers, multi-site content networks, ad networks, and advertisers.
Epom enables its users to run display, video, mobile ads in one place thus saving time, resources and bringing more profit. Epom is massively scalable platform suitable for any impressions volume that needs to be served.
For more information, visit http://epom.com