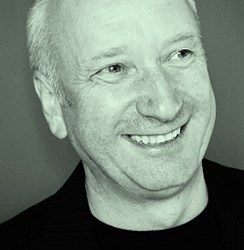 Procurement exists to serve the interests of the business, not itself.
Manchester (PRWEB UK) 5 April 2013
Passion alone is not enough to guarantee success in procurement, management consultant, David Atkinson has said in a new Find the Edge article.
In it, he explains why intent is so important, and details why a combination of qualities are needed to be successful.
He said: "It's a familiar message, but procurement exists to serve the interests of the business, not itself; and it's passion about the downstream impact of procurement's contribution that is worth getting worked-up about. If you're in sales, your competence in creating value propositions that hit the spot with customers – and are delivered with panache and skill – is key to your success."
Atkinson also explains the impact acting with intent can have on a business. He said: "It is intention that gets people in a room together, sharing experience, knowledge and insight. Intention gets people together enthusiastically engaging in creative processes that result in workable strategies for procurement categories, key supplier and customer relationships, and the stakeholder-sponsored initiatives that aim to grow the top line, as well as help make savings."
The full article can be viewed here: http://www.findtheedge.co.uk/product-service/procurement-supply-chain/passion-is-not-enough-most-of-all-we-need-intention.
David Atkinson founded his management consultancy, Four Pillars, on the back of his extensive experience working in procurement. He is a visiting lecturer at the University of Birmingham, and more about him can be found here: http://www.findtheedge.co.uk/expert-panelist/david-atkinson.
Kenny Goodman, founder of Find the Edge, said: "David knows procurement inside out, and it's great to get his knowledge on Find the Edge. There's plenty more to come from him over the next few weeks, so keep your eyes peeled."
Find the Edge is a business website that was launched in February this year. It is updated on a daily basis with the latest business news, insight and views. Content is sourced directly from business leaders, making it an invaluable resource.