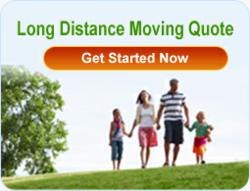 Moving Companies directory that offers a wide range of move planning and related moving services
(PRWEB) April 08, 2013
Move Network has introduced new self-service moving options that will help its customers to get the type of moving services they need without any hassles. This service will allow customers to do as much of the work as they like. The new service offers a much higher level of flexibility and allows customers to choose moving options that they can afford.
Customers can provide details of their requirements on the brief online form provided on the website of Move Network. The company's nationwide database of pre-screened movers only includes service providers with the highest ratings. Reputable self service movers will submit quotes that can be reviewed by customers at their convenience.
Move Network offers this service for free and there are no strings attached. Customers will benefit from this new service because reputable self service moving companies will compete with each other for their business. The service providers will be aware that they will not get the order if their prices are not competitive.
Customers can decide about the type of services they need depending on how much they can afford to spend. For example, if there are no expenditure constraints, a customer may like to hire full service movers who will do all the work.
Affordable self moving services are also available. Some customers prefer to do more of the work themselves to reduce the cost of the move. They may prefer to do all the work except the driving. Others may prefer to do everything themselves, including the driving. This may be economical, but it involves doing a lot of hard work. Customers can consider hiring helpers who will assist them with the heavy lifting.
Discover the smarter way of getting moving quotes. Move Network can now fulfill the unique requirements of customers with different types of needs. Customers can request competitive quotes for the type of relocation services they need with a few clicks. There is no need to search for different service providers or to contact them individually to obtain quotes. This is the fastest and most convenient way of comparing quotes for a variety of relocation services.
Find the best deals with a few clicks. Customers can get much better deals by comparing quotes from a few movers. They need to check the reputation of the service providers before making arrangements. Choosing a provider only on the basis of the lowest bid without conducting a background check can be risky.
Professional service providers may charge a little more, but they will provide efficient services and their terms will be fair and transparent. Customers will not have to worry about hidden costs. Move Network offers these services for free and there are no strings attached. There is no obligation to accept any offer.
About MoveNetwork.com
Move Network is an online movers directory that helps people to find the best moving deals quickly and easily. The company has been helping its customers to find dependable, affordable moving services since 2001. It has worked ceaselessly to educate people about how they can make hassle-free relocation.