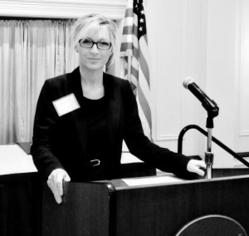 In establishing a relationship with Novotorium, we were looking for an organization that will not only invest money in our business but will also help us by offering insights into our business and connecting us to its partners as well
Langhorne, PA (PRWEB) April 08, 2013
Business incubator Novotorium has invested in and has started working with AboutOne, the leading online and mobile family organizing platform, to help the startup company with its business development and growth, according to Novotorium Managing Director Stuart Segal.
"We're delighted to be among AboutOne's investors and see great potential in the platform that AboutOne offers to help families be more organized – especially in the area of health information," said Segal. "We believe that putting consumers in control of their own health records as well as other key information essential to managing a busy family is tremendous."
AboutOne's digital family filing cabinet saves customers time by pulling information from other apps they already use, including calendar, email, socials sites like Facebook, and document management apps like Dropbox. In addition to health and documents, AboutOnes highly integrated family management system includes family memories and education, career, home, vehicle and household inventory records in the form of notes, documents, photos, and videos that you can organize and privately share. With intelligent reports, alerts, and reminders, AboutOne gives customers fingertip access to the information they need to take care of family and home.
Novotorium has been working informally with AboutOne founder Joanne Lang and her team over the past several months, and will continue to assist AboutOne as the company moves forward. Based on Segal's background in the government and managed healthcare, Novotorium has provided insights into developing health information services for government agencies and related nonprofit organizations.
In addition, Novotorium has worked with AboutOne on Teamability® – the new technology of teaming offered by Novotorium partner The Gabriel Institute – and has helped AboutOne better understand the dynamics of its highly effective team.
"Novotorium is a really good fit for AboutOne," according to Lang. "In establishing a relationship with Novotorium, we were looking for an organization that will not only invest money in our business but will also help us by offering insights into our business and connecting us to its partners as well."
As a minority investor in AboutOne, Novotorium joins other investors including Golden Seeds and Philadelphia-based investment groups Ben Franklin Technology Partners and Mid-Atlantic Angel Group.
About AboutOne
AboutOne's web and mobile apps make it possible for customers to store and share family memories and household paperwork in a private and secure environment. Users add paperwork, memories and milestones, plus health and possession details as life events happen. To save time, much of the information is automatically entered by the system, and by linking these items to family members and other contacts, customers are just a click away from being advocates and documentarians for those they care for. For more information, please visit http://www.AboutOne.com.
About Novotorium
Novotorium provides a full range of guidance, support and services for health, wellness and nutrition startups, helping entrepreneurs grow their businesses from Concept through Sustainable Operations, and every stage in between. Novotorium is conveniently located in Langhorne, Bucks County, Pennsylvania, in the Philadelphia suburbs with easy access to New York, New Jersey and the entire Philadelphia area. Novotorium accepts applications from health, wellness and nutrition startups on a rolling basis. For more information, please visit http://www.Novotorium.com