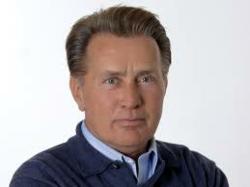 Green cleaning products are giving health conscious families a less harmful alternative in the home
Hollywood, CA (PRWEB) April 05, 2013
The producers of Breakthroughs with Martin Sheen are announcing a June debut for a new report exploring the popularity of green cleaning products and other natural chemicals for the home.
Breakthroughs Martin Sheen is an independently produced television series airing in markets around the country on public television. The program is hosted by the legendary Martin Sheen, who is about to embark on his second half-century in American entertainment in 2013. Mr. Sheen has developed a reputation as one of Hollywood's most respected actors during a career that includes more than 60 film appearances.
Martin Sheen Breakthroughs is talking to marketing professionals to find out more about the growing popularity of green cleaning products for the home. As more and more Americans have abandoned home chemicals that could be harming their families, green products have filled the void under sinks and in laundry rooms in homes around the country.
In this new report, Martin Sheen PBS will also be talking to chemists about how the power of natural cleaners like citric acid are proving to be effective alternatives to more caustic cleaning solutions that can create harmful fumes and residues in the home.
The producers of Breakthroughs Martin Sheen will distribute the new report in June. Check local listings for air times on public television and PBS affiliates in individual markets. For more information the producers can be contacted via the official website for the show at breakthroughsptv.com.