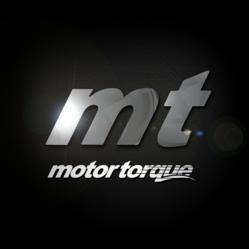 Viewers want quick, easily accessible and informative reviews on the cars they are considering purchasing. Video is a great way to achieve that...
Liverpool, UK (PRWEB UK) 5 April 2013
For the past four years, MotorTorque.com the car review and news site has worked hard on producing quality videos for its YouTube channel and has been rewarded with over 3 million views, in total, on its videos.
Since its inception in February 2009, the MotorTorque video channel has amassed over 3 million views, shared between more than 500 videos. This equates to 1.8 million minutes, or just under 3.5 years, of viewers' watching time.
The automotive video channel has also seen a remarkable increase in the number of subscribers per month, recording an impressive 925 per cent increase in monthly subscribers since October 2011.
MotorTorque has invested a great deal of time and effort in its videos, producing not only reviews and guides, but also 'mash-up' compilations, highlighting the weeks viral motoring videos, and 'MotorTorque Specials', such as a test-drive of the limited edition Vettel Infiniti model in Monaco.
MotorTorque has also created a video challenge in 2013, where the team will release 100 videos twice weekly, throughout the year, in an attempt to achieve 3 million views on those videos alone.
In addition to the video department, MotorTorque features an expert digital marketing team, whose social media work and strategies have helped the videos amass more views and reach out to a wider demographic.
The team behind MotorTorque has worked in tandem with numerous manufacturers, including Vauxhall, Renault and Infiniti. Furthermore, MotorTorque has produced overviews for models produced by bespoke customisation company A. Kahn Design.
Simon McBride, the Editor for MotorTorque, was delighted with the team's achievement, saying: "Reaching over 3 million views on the MotorTorqueUK Youtube channel since its infancy is a fantastic achievement. We have a dedicated team and this is a great reward for all of their hard work."
Simon added: "Looking to the future, we aim to enhance the content on the video channel and we are always looking at interesting ways to keep the viewer engaged."
The Auto Network's Head of Digital Marketing, Richard Wood also shared Simon's delight: "This is a really important milestone for us. There's been a substantial amount of time and effort invested in getting the right mix of content and distribution.
"Viewers want quick, easily accessible and informative reviews on the cars they are considering purchasing. Video is a great way to achieve that, especially when combined with written content. Video is an important arm of our business and enables us to generate new car leads across other mediums and on a variety of platforms and devices."